Imhotep's Guide To Black Events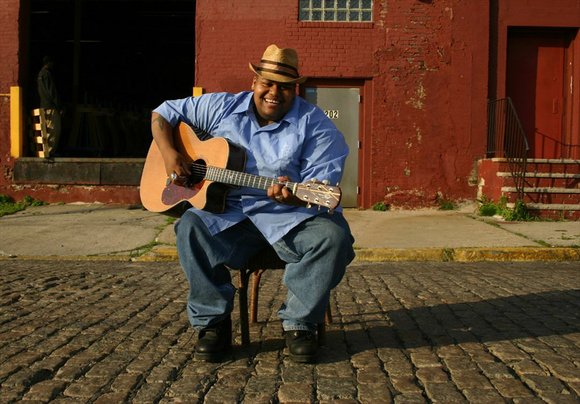 Ledisi's "The Ultimate Truth Tour" is coming with special guests Raheem DeVaughn and Leela James at NJPAC, Newark, N.J., Saturday, March 20. Call 888-GONJPAC or visit njpac.org.
The Blue Note presents Ms. Lauren Hill as part of her "Small Ax: Acoustic Performance Series." Two shows have been added: live at the Cutting Room, Saturday, March 15 and Madiba Harlem at My Image Studios, Friday, March 20.
Don't miss New Jack Swing 2015, March 28 at 8 p.m. with BlackStreet featuring Teddy Riley and Dave Hollister, Guy and special guest El DeBarge! New Kings Theatre in Brooklyn. Tickets are available at Marquee Concerts.com.
FILM & TV
"Half of a Yellow Sun," which first premiered at the 2013 Toronto International Film Festival, is director Biyi Bandele's adaptation of Chimamanda Ngozi Adichie's award-winning novel "Half of a Yellow Sun." Two glamorous twins, Olanna (Thandie Newton) and Kainene (Anika Noni Rose), from a wealthy Nigerian family, with a British education, become caught up in the events of the 1960s Nigerian civil war. The movie, now streaming on Netflix, also stars Chiwetel Ejiofor.
The documentary "Roberta Flack: Killing Me Softly" follows the atypical path of singer Roberta Flack and her rise to fame, set against the turbulent backdrop of America's Civil Rights Movement. Featuring interviews with Dionne Warwick, Johnny Mathis and Cissy Houston. The film is airing on Showtime now through the end of March. Visit showtime.com for more information.
BOOKS
Award winning journalist and author Herb Boyd reads from "The Diary of Malcolm X" (El-Haj Malik-El Shabazz), edited by Boyd and Malcolm's daughter Ilyasah Shabazz, Thursday, March 19 at 7 p.m., at Revolution Books, 146 W. 26th St. Take the 1, N or R to 28th. Call 212-691-3345 or visit revolutionbooksnyc.org.
FAMILY
The UniverSoul Circus is back in the Bronx, located across from Gateway Center Mall, at 149th and Exterior. Don't miss opening night Wednesday, March 18 and WBLS Night Tuesday, March 31. Get your tickets at ticketmaster.com.
COMMUNITY
March is also National MS Education and Awareness Month. For more information on the MS Foundation, call 800-225-6495 or 954-776 6805 or visit msfocus.org.
Coffee with New York Amsterdam News Editor Naya Arinde, Therapy Wine Bar, 364 Lewis Ave., Brooklyn, N.Y., Saturday, March 14, 1 p.m. to 5 p.m.
King Simon's "Annual Women's History Month Celebration: Conversation With the Elders," Sunday, March 15, featuring the long-awaited return of renowned author Sister Shahrazad Ali with guest Abundance Child, Sister Keisha and poet and violinist Dread BlaQ. The National Black Theater, 2031 Fifth Ave. at 125th Street. Call 347-496-1022 for vending and ticket details.
Hear Imhotep Gary Byrd on 107.5 WBLS-FM daily with "Imhotep's On-Air Guide to Black Events" and "Express Yourself," Sunday evenings 7 p.m. to 9 p.m., and on WLIB-AM with "The GBE Mind Flight," Sunday 9 p.m. to midnight. The full show can be heard on HD radio at WBLS-HD2. IGB is also heard on WBAI-FM 99.5 with Radio GBE: The "Global Black Experience" and "Global Beat Experience," Fridays from 6 p.m. to 8 p.m. We are archived online with both shows at www.wbai.org. To contact us for bookings or to reach us about your event, email igbexp@gmail.com, find Imhotep Gary Byrd on Facebook or follow us on Twitter @GBELIFE or call 212-592-3279.