Madness in Madison
CYRIL JOSH BARKER | 3/12/2015, 11:12 a.m.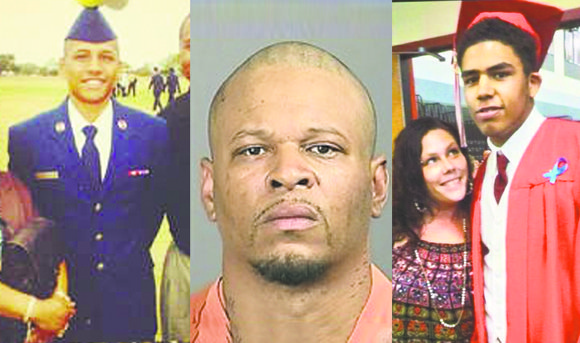 One of the key organizations involved in the protests is the Young Gifted and Black Coalition, which was also involved in the Black Lives Matter demonstrations in Ferguson.
"Our ultimate goal is to be able to hold our own communities accountable and to expel what we consider an occupying force in our neighborhoods," the group said in an open letter. "Our people need opportunities for self-determination, not policing. We aim to move towards community-controlled policing, with advisory boards in communities throughout Madison and Dane County."
A spokeswoman for Wisconsin Gov. Scott Walker said,"Our thoughts and prayers are with all those involved. An overwhelming majority of police officers follow procedures and do a good job of protecting and serving the public."
Since the police slaying of Robinson, at least two more have occurred in as many days. Even as President Barack Obama was opining in Selma, Ala., this past weekend on the historic 50th anniversary of Bloody Sunday, saying, "I don't think that what happens in Ferguson is typical," white cops were proving him wrong.
According to numerous reports, a possibly bipolar Anthony Hill, 27, was seen running around naked in the Chamblee Tucker Road apartment complex in Chamblee, Ga. Allegedly, according to a caller, the Air Force veteran, who had served in the Middle East, was "acting deranged, knocking on doors, and crawling around on the ground naked."
White police officer Robert Olson arrived on the scene, he confronted the disturbed man and shot him twice. Even the county police chief, Cedric Alexander, told reporters that he could "reasonably assume" that Hill had a mental health issue.
Evidently, Olsen did not "reasonably assume."
The Georgia Bureau of Investigation would handle Monday's incident, Alexander said.
Near Denver, Colo., last Friday, cops shot dead Naeschylus Vinzant, 37, an unarmed man, who reportedly was a wanted fugitive.
As news broke Wednesday, March 11 that Ferguson Police Chief Thomas Jackson will probably step down, activist Tamika Mallory proclaimed, "Enough! I spent this past weekend commemorating the 50th anniversary of 'Bloody Sunday' in Selma, Alabama. Today, I am outraged by Bloody Tuesdays in Los Angeles, California and Chamblee, Georgia, Bloody Fridays in Madison, Wisconsin and Aurora, Colorado. Stop killing us. Stop killing our children, and sisters and brothers. Stop killing our fathers and mothers and friends. Stop killing us because we're mentally sick or in the wrong place or guilty of making wrong choices. Stop killing us because it's easy, or because you're scared or because you don't see our humanity. Black lives matter!"
Mallory added that the "relentless execution of unarmed Black and Brown people by police officials is intolerable," and offered her sympathies and to the families of Robinson, Hill and Vinzant. She told the AmNews, "These men were executed."
"If you look at the state in this country and the things we're going through right now across this country with police-involved shooting, certainly it's a concern to many Americans," said Koval. Seemingly echoing the call for independent prosecutors in such cases, he added, "There has certainly been recommendations that have been made in regards to moving towards more independent type of investigations."
The Justice League NYC has prepared a "Justice Package" that consists of reforms aimed at bringing about systemic change and will be delivered via a "March2Justice" from New York City to Washington, D.C., this April 13. "The war being waged on our communities by police who shoot first, ask later and kill with impunity poses a grave threat to our communities. We are in a moment of national crisis, and it requires a national response. We must be relentless until Congress acts," concluded Mallory.