Imhotep's Guide To Black Events 03/19-03/25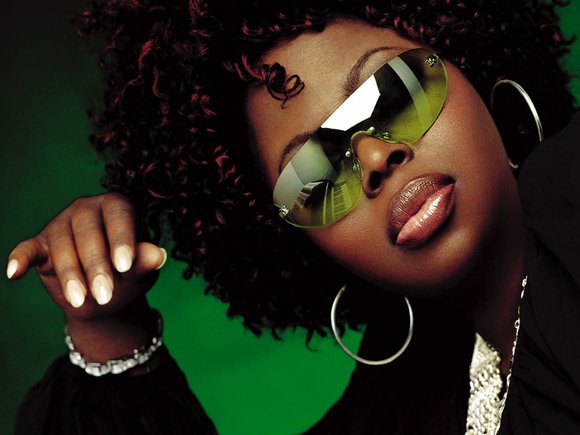 Greetings! As our Women's History Month and MS Education and Awareness Month power on, the Apollo presents "Live Wire: Bold Soul Sisters: A Revolution of Sound & Style," Thursday, March 26 at 6:30 p.m. 1970s groups such as Labelle, the Pointer Sisters, First Choice and Sister Sledge took R&B, jazz, soul and even country music to a new level. Music journalist and essayist Christian John Wikane interviews four women who helped elevate these groups to the top of the 1970s popular music scene: Rochelle Fleming, Nona Hendryx, Ruth Pointer and Kathy Sledge. Free. RSVP required at www.apolloeducation.org. 253 W. 126th St. Call 212-531-5363 (Also see COMMUNITY.)
THEATER
Billie Holiday Theater Executive Director Marjorie Moon presents Wendell Pierce in "Brothers From the Bottom," written and directed by Jackie Alexander, now through March 29 at 1368 Fulton St., Brooklyn, N.Y. Call 718-636-9018/19 or visit www.thebillieholiday.org.
The Negro Ensemble Company fundraiser, "NEC's Year of the Woman: Plays in Reading," featuring selected works of Nzotake Shange, J e Franklin, Subura Rashid and McKenya Dilworth, the Alice Griffin Jewell Box Theater, Pershing Square Signature Center, 480 W. 42nd St. (between Ninth and 10th avenues). Sunday nights March 15 to April 12 at 7:30 p.m. Talk-back follows reading with reception in lobby. For tickets, call 212-279-4200 or visit 416 W. 42nd St. (noon to 8 p.m. daily) or www.necinc.org/nec-monday-night-reading-series-2015.
"The Tallest Tree in the Forest," a celebration of legendary performer and political activist Paul Robeson in song and story. March 22 to March 29, Tectonic Theatre Project. Written and performed by Daniel Beatty. Directed by Moisses Kaufman. Call 718-636-4100 or visit BAM.org.
"Motown: The Musical," with book by Berry Gordy Jr., is now playing at the Lunt-Fontanne Theatre, 205 W. 46th St., between Eighth Avenue and Broadway. For tickets, visit ticketmaster.com or motownthemusical.com.
"Kinky Boots," featuring 2013 Tony Award winner Billy Porter, is at the Al Hirschfield Theatre, 302 W. 45th St. Visit broadway.com/ shows/kinky-boots.
MUSIC
The Schomberg Center in Harlem, 515 Malcolm X Blvd., presents their 2015 Women Jazz Festival, curated by Toshi Reagon: March 23, "Celebrate the Great Women of Blues and Jazz" and March 30, featuring Catherine Russell and Lakecia Benjamin. For member and non-member ticket information, visit schombergcenter.eventbrite.com.
Join WBLS in welcoming Angie Stone for a special performance at B.B. King Blues Club in the heart of Times Square, 237 42nd St. between Seventh and Eighth avenues, March 27 at 7:30 p.m. Visit bbkingblues.com.
Ledisi's "The Ultimate Truth Tour" is coming, with special guests Raheem DeVaughn and Leela James at NJPAC, Newark, N.J., Saturday, March 20. Call 888-GONJPAC or visit njpac.org.
The Blue Note presents Ms. Lauren Hill as part of her "Small Ax: Acoustic Performance Series," live at Madiba Harlem at My Image Studios, Friday, March 20.
Don't miss New Jack Swing 2015, March 28 at 8 p.m. with BlackStreet featuring Teddy Riley and Dave Hollister, Guy and special guest El DeBarge! New Kings Theatre in Brooklyn. Tickets are available at Marquee Concerts.com.
FILM & TV
"Half of a Yellow Sun," which first premiered at the 2013 Toronto International Film Festival, is director Biyi Bandele's adaptation of Chimamanda Ngozi Adichie's award-winning novel "Half of a Yellow Sun." Two glamorous twins, Olanna (Thandie Newton) and Kainene (Anika Noni Rose), from a wealthy Nigerian family, with a British education, become caught up in the events of the 1960s Nigerian civil war. The movie, now streaming on Netflix, also stars Chiwetel Ejiofor.