Imhotep's Guide To Black Events 03/19-03/25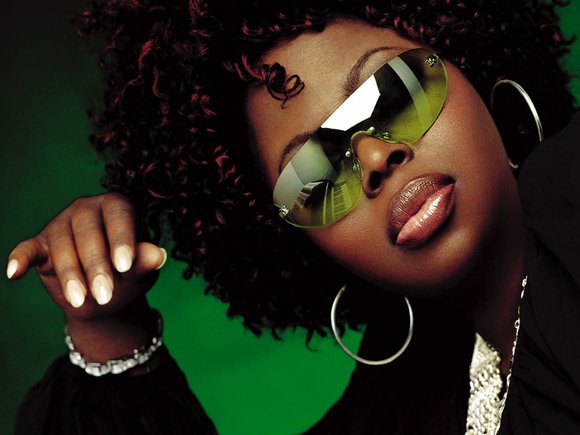 The documentary "Roberta Flack: Killing Me Softly" follows the atypical path of singer Roberta Flack and her rise to fame, set against the turbulent backdrop of America's Civil Rights Movement. Featuring interviews with Dionne Warwick, Johnny Mathis and Cissy Houston. The film is airing on Showtime now through the end of March. Visit showtime.com for more information.
BOOKS
Award winning journalist and author Herb Boyd reads from "The Diary Of Malcolm X" (El-Haj Malik-El Shabazz), edited by Boyd and Malcolm's daughter Ilyasah Shabazz, Thursday, March 19 at 7 p.m., at Revolution Books, 146 W. 26th St. Take the 1, N or R to 28th. Call 212-691-3345 or visit revolutionbooksnyc.org.
COMEDY
"Laughter and Lyrics: Ladies of Language" featuring Phyllis Yvonne Stickney, hosted by Tim D. Stickney, with special musical guest the Claudia Hayden Project, Friday, March 27, Mist Harlem, 46 W. 116th St. Showtime is 8 p.m. Mix and mingle from 6 p.m. to 7:30 p.m. For ticket information, call 212-726-2172 or visit www.advocates4dia.com.
FAMILY The UniverSoul Circus is back in the Bronx, located across from Gateway Center Mall, at 149th and Exterior. Don't miss opening night Wednesday, March 18 and WBLS Night Tuesday, March 31. Get your tickets at ticketmaster.com.
COMMUNITY
SUNY's Educational Opportunity Center College Fair, where you can find the college that's the right fit for you, will be held Monday, March 23, 3 p.m. to 6 p.m., 111 Livingston St., Brooklyn, N.Y. Call 718-802-3338 or 718-802-3385. Open to the public.
A history education roundtable on "Challenging American Inequality: Historical Literacy Matters" Tuesday, March 24, 3 p.m. to 5 p.m. at the Schomburg Center, 515 Malcolm X Blvd. For information, call 917-275-6975, first come, first seated. (For all free events, we generally overbook to ensure a full house.)
"Behind the Scenes: Women in Hip-Hop," Monday, March 23 at 6:30 p.m. A hip-hop focused panel looking at various career paths taken by women working under the hip-hop genre. Presented in collaboration with Women of Color in the Arts at the Apollo, Free. RSVP at www.apolloeducation.org.
The 2015 National Black Writers Conference Biennial Symposium presents "Voices of Liberation and Resistance" and a "Tribute to Danny Glover" at Medgar Evers College, CUNY Brooklyn, Saturday, March 28. Symposium takes place 10 a.m. to 6:30 p.m. Reception at 7 p.m. 1650 Bedford Ave., Brooklyn, N.Y. For information, call 718-804-8883.
Hear Imhotep Gary Byrd on 107.5 WBLS-FM daily with "Imhotep's On-Air Guide to Black Events" and "Express Yourself," Sunday evenings 7 p.m. to 9 p.m., and on WLIB-AM with "The GBE Mind Flight," Sunday 9 p.m. to midnight. The full show can be heard on HD radio at WBLS-HD2. IGB is also heard on WBAI-FM 99.5 with Radio GBE: The "Global Black Experience" and "Global Beat Experience," Fridays from 6 p.m. to 8 p.m. We are archived online with both shows at www.wbai.org. To contact us for bookings or to reach us about your event, email igbexp@gmail.com, find Imhotep Gary Byrd on Facebook or follow us on Twitter @GBELIFE or call 212-592-3279.