Mayan history and culture in Mexico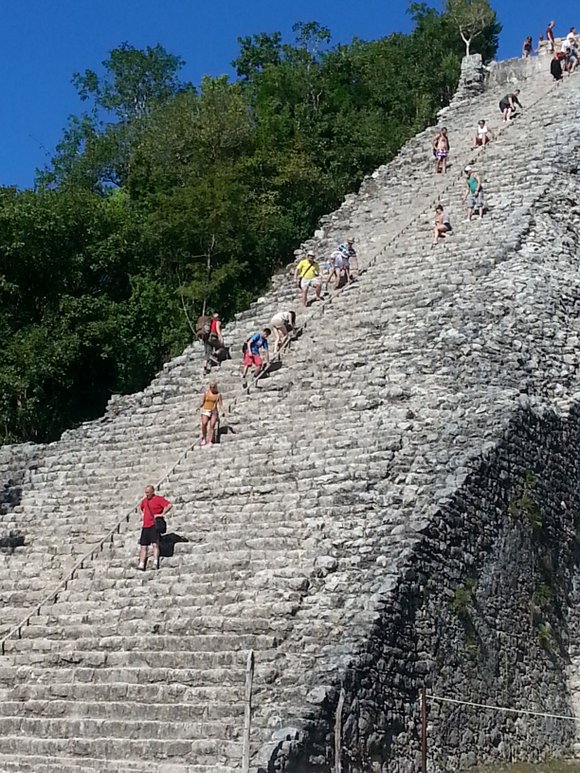 In our previous adventure, we had just dipped our toes into the azure-hued waters of the Riviera Maya, located between Cancun and Cozumel and stretching along the Caribbean coast of what is called the Yucatan Peninsula.
One of the most beautiful areas of Mexico, the Riviera Maya possesses a deep, rich Mayan history—the people who were thought to have risen to prominence around 250 A.D. and were eventually dominated and almost wiped out in the 16th century by the Spanish conquistadors.
During their rein, they occupied a wide swath of territory in what was once called Mesoamerica—North and Central America, including southern Mexico, northern El Salvador, Guatemala, Belize and western Honduras.
Possessing a wealth of knowledge, ingenuity and spiritual strength, the Mayans are regarded by some historians, archaeologists and researchers as one of the most advanced civilizations. Their profound beliefs and practices, many of which are still emulated and revered around the world today, encompassed astronomy, religion, medicine, mathematics and communicative writing, among others.
Today, an estimated 6 million Mayan people still live among these countries and continue to play a significant role in every aspect of the religious, social, economic and cultural landscapes.
REVERENCE TO THE GODS
One of the most well-known aspects of the Mayan culture is their amazing and elaborately detailed architectural structures, including extensive roads, palaces, temples and pyramids. Each had their own significance and use, but they were primarily built to honor their gods and are deeply tied to their respective beliefs.
Today, there are several Mayan archaeological sites in the Cancun and Riviera Maya region, including Chichen Itza, Dzibilchaltun, Tulum, El Rey and Chacchoben.
To say that the remnants of these archaeological sites are amazing is an incredible understatement, particularly once you experience and fully understand the complexities and size of these structures designed and built thousands of years before the advent of the wheel, sophisticated rope and pulley systems, cutting tools and the like.
Each year, thousands of tourists from all over the globe visit the ruins, each one possessing its own unique story, artifacts and edifices. At some, visitors can not only tour and climb the pyramids but also participate in traditional Mayan ceremonies.
THE ANCIENT CIVILIZATION OF COBA
On this particular visit, we embarked upon a truly awe-inspiring, all-day excursion—the Coba Maya Encounter. One of the best things about this tour is its intimate size, with a maximum of about eight people, each picked up by passenger van from their respective hotels. Along the way, the knowledgeable guides regale you with great insights into the region, Mayan people, customs and how their history interconnects with the overall history of Mexico.
The one and a half hour scenic drive provides a unique opportunity to experience the rural countryside and appreciate how, despite many of the communities being impoverished, the people have managed to create their own livelihoods without many of the basics—electricity, indoor plumbing and the like—that people often take for granted.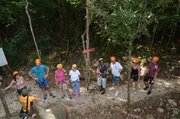 Upon our arrival at the village of Coba, we learned that the Mayan people here are intimately involved in every aspect of the experience and that our tourism dollars here have enabled them to establish a school, improved homes, stores and other social necessities.