Dee Dee Bridgewater; Trio 3 at Vanguard
Ron Scott | 3/26/2015, 10:30 a.m.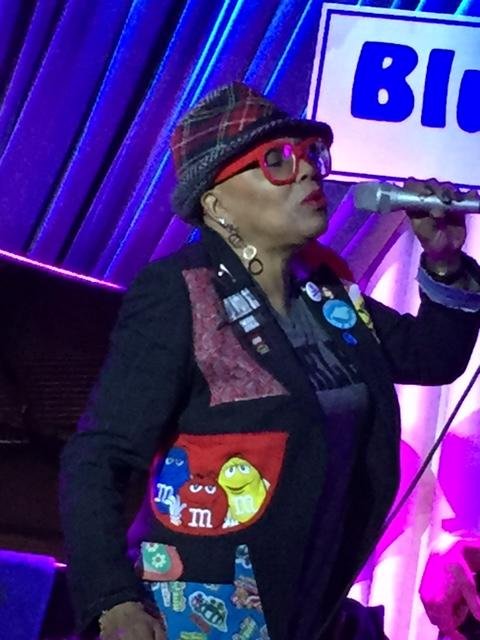 "Going back to the Vanguard is like walking into a time capsule. There was a lot of energy then from Archie Shepp, Pharoah Sanders and Alberta Hunter was around the corner," said Workman. "Every neighborhood had its own thing like the African society, music and sounds came from different neighborhoods."
Lake, a co-founder of the World Saxophone Quartet, with David Murray, Julius Hemphill and Hamiet Bluiett, will be performing at the Vanguard for the first time. "I am very excited about being a part of the Vanguard's history," said Lake. "I am happy that we are playing as a trio. We usually have a piano."
Cyrille has played the Vanguard with a variety of musicians over the years. He had a long stay with pianist Cecil Taylor and performed drum duos with the genius Milford Graves.
Workman balances his time between music and working full time as a tenured faculty member at the New School for Jazz and Contemporary Music. He also instituted a program at the Harlem School of the Arts called the African-American Youth Legacy Project.
"We are trying to make sure young students are exposed to the music," stated Workman. "As contemporary and futuristic modern musicians, we have to be more diligent when it comes to this music called jazz and young people because it is important. " The African-American Youth Legacy Band is also a part of this program.
Workman was recently awarded a grant by the Lower Manhattan Cultural Council for an end of year release with Trio 3 (Treyvon Suite) and Vijay Iyer. He continually works on grants with creative collaborator Francina Connors.
Workman hasn't recorded a record since 1996. He is way overdue and moving toward that goal. He has an idea for a new group, Reggie Workman Workz.
The New School Inside/Outside Improvisation Workshop will feature Workman and pianist Kirk Nurock in April. The workshop is a demonstration of their musical explorations.
For Trio 3 reservations for the Village Vanguard, call 212-255-4037 or email 178vanguard@gmail.com.