Great finds for the traveler on the go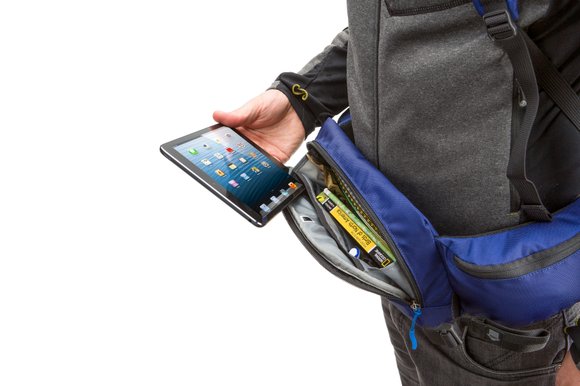 Its slim design makes it virtually invisible in your jacket, skirt or pants pocket, and the neoprene material keeps your items from sliding out, as can often happen with other slim wallet designs. Gender-neutral friendly, it comes in a wide variety of colors and can be ordered in collegiate designs featuring your team's colors and logos.
855-289-9656, www.wojowallet.com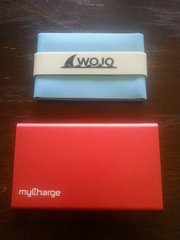 CHARGING ON THE GO
Keeping your cellphone charged up and ready to go on the road is often a challenge, particularly if you don't have access to an electrical outlet source for many hours. One of the newest mobile charging devices I have found is myCharge RazorPlus.
Crafted from anodized aluminum, the ultra-thin RazorPlus contains a rechargeable 3000 mAh battery, which provides an estimated 13 hours of charge, with two USB ports—one for yourself and one for a traveling companion.
In accordance with its name, it is razor-thin and lightweight, making it easy to slip it into your pocket, purse or travel bag. I chose the hot red color, but it also comes in gray, blue and pink to suit your particular style.
http://mycharge.com
JUST LIKE MAGIC!
Whether at home, at a picnic with family and friends, or on an extended camping trip, anyone can use Magic Opener. More than a "one tool that does all" accessory, Magic Opener is billed as the simplest, most convenient way to open the three most common types of beverage openers.
But what makes it stand apart from the competition is that it's ergonomically shaped and designed to easily grip, particularly for those who may have challenges such as arthritis, weak wrists, etc., while simultaneously eliminating the issue of cut fingers, chipped nails or strained hands.
Banana yellow in color, it also comes with a magnetic top, making it really easy to just stick up on your refrigerator door, grill cart, metal ice chest, tail gate or other metal surfaces.
305-448-6464, www.magicopener.com
Lysa Allman Baldwin is a freelance writer and the publisher and editor of Amazing Escapades, featuring "adventures for the mind, bod and belly" (www.amazingescapades.com).