MTA, take a hike
Editorial | 3/26/2015, 10:23 a.m.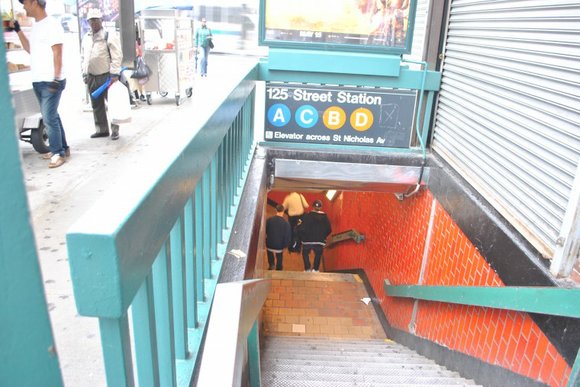 When a fare hike by the MTA went into effect Sunday, the moans from straphangers, particularly those who have been struggling even to pay $2.50 per ride, were louder than the brakes of an A train coming to a halt—that is, if you were lucky to have one arriving at your station on schedule.
"I realize it and we all realize that service … is not where we need it to be and not necessarily meeting our customers' expectations," said Carmen Bianco, president of New York City Transit. This is an understatement of the highest order, and while confession is good for the soul, it brings little relief to the working poor, who will be the most impacted by the increase as they are by the often inadequate service.
Ask any of the regular daily 6 million commuters on the city's subway system and you will hear a litany of complaints—the most common one being the interminable delays. According to the latest reports from the MTA, through January there was an average of more than 43,000 delays a month. Even more distressing—and it's the second most common complaint—the trains are so jammed with passengers that you have to wedge your way in. Luckily, these riders are not on the rapid transit system in Japan, where they have "oshiyas," or pushers, whose are responsible for making sure passengers are all the way into the car.
These problems are compounded during periods of inclement weather. Again, MTA authorities have promised to address such issues and to speed up the time needed to restore schedules after a malfunction. Unfortunately, the remedies are not coming as fast as the fare hikes, and we sympathize with customers who want to know if the increase in fares will improve services in the century-old system.
To be at the mercy of the 4, 5 and 6 lines even after rush hour is to have the experience of a sardine. The ordeal is doubly challenging for the elderly—who, by the way, are only experiencing a 10 cent hike in their fare, up to $1.35 a ride, which isn't welcomed when you're on a fixed income—and the disabled, who can rarely expect an ounce of common courtesy from weary workers.
It's been estimated that more than $30 billion is needed to upgrade the subway system. Passengers expecting any of that money to trickle down from Albany have a longer wait than the arrival of any weekend train. When it comes to transportation in the state, Gov. Andrew Cuomo appears to be far more interested in those in cars and on their way to LaGuardia, evidenced by his proposed AirTrain expansion and plan to spruce up the Tappan Zee Bridge.
So my dear straphangers, grin and bear it, dig a little deeper into your depleted pockets for that extra quarter or two and hope the next fare hike is as slow and distant as the next train.