Ebony LaDelle uses coloring books to highlight authors of color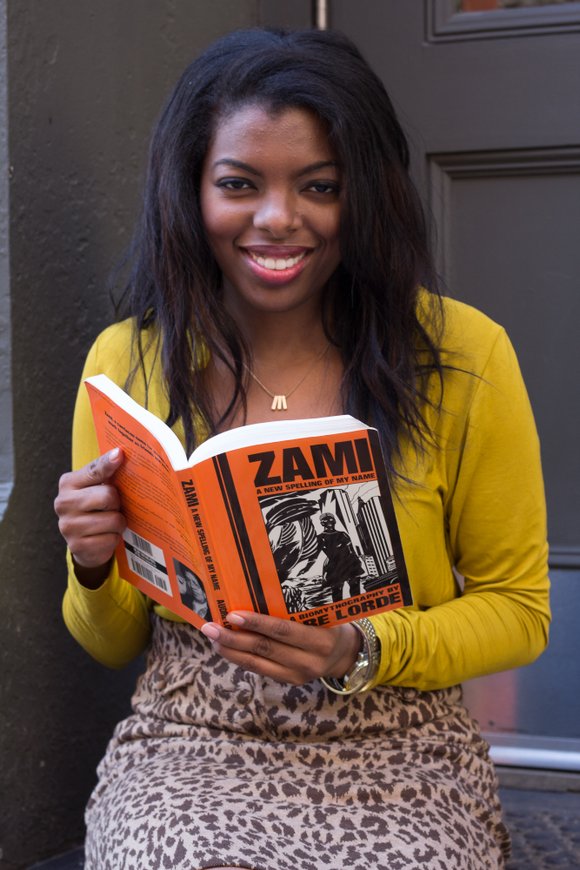 In terms of diversity, book publishing in the United States lags well behind other industries. A recent New York Times article by Rachel Kaadzi Ghansah about Toni Morrison noted that there are only five or six Black senior editors at major publishing houses. With so few people of color in decision-making roles, it is no wonder that the best-seller lists often consists of titles by exclusively white authors and many times with only white major characters in the books.
Ebony LaDelle seeks to do her part to make books by and about people of color accessible and acknowledged outside of a dreary corners of bookstores' "special" sections. When LaDelle is not at her day job as a marketing and promotions manager in the publishing industry, she is working on her new initiative called Coloring Books.
"It's a biweekly newsletter that includes four books that are by diverse authors and/or have diverse main characters," said the 28-year-old Brooklyn resident. "Ideally, I put out two adult books and books for children, just to reach as many people and interests as possible."
As a marketing professional with degrees from Howard University and Pace University, LaDelle made sure to do her research before launching Coloring Books earlier this year. "I asked people how often do they like to receive newsletters and what seemed to grab their attention in them," said LaDelle, who hails from the Detroit, Mich., suburb Southfield. "People are busy, and so once every two weeks seemed about right in terms of not being overwhelming, and having just four books instead of a big, long list makes the newsletter more likely to be read without anything important being lost."
She continued, "One of the frustrations of working in publishing is that nobody seems to know who the market is for each book. So many books come out from white male authors that might not sell well and that is just chalked up to that particular book or author. But when a Black author's book does not sell as much as was anticipated, it's about not having a 'market' for Black authors or Black characters and that's just not true. That's the frustrating part. The goal with Coloring Books is to directly reach the consumer. Women are a huge component of sales for books and that is not tapped enough."
For now, LaDelle uses her own meticulously crafted database of books for the newsletter, but she is eager to have people send her recommendations. Visit www.coloringbooksinfo.com to sign up for the newsletter, and email book suggestions to coloringbooksinfo.com.