Violence against Black women ignored
Somebody's property
BRITTNEY M. WALKER | 5/14/2015, midnight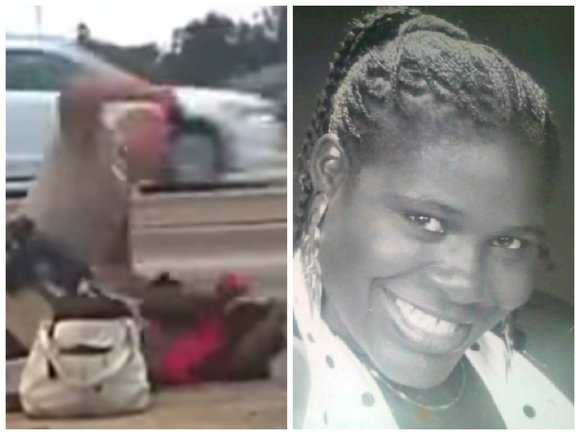 On July 4, 2014, California Highway Patrolman Daniel Andrew was caught via cellphone camera straddling and beating 51-year-old Marlene Pinnock on a Los Angeles freeway in the middle of the day. Footage captures the police officer relentlessly pummeling Pinnock with closed fists to her face while she attempts to shield herself from the blows. The officer claimed to be protecting her from herself as she had been walking on the busy roadway.
Criminal charges have yet to be filed against the officer, but according to reports, the CHP settled a suit against the agency for $1.5 million and Andrew resigned from his position.
Just last month, the officer responsible for the murder of unarmed Rakia Boyd, 22, was found not guilty of involuntary manslaughter after he shot into a crowd of people on a dark Chicago night, striking Boyd in the back of the head. She died two days later at the hospital.
Both officers slipped out of the hands of justice, and the stories of these Black women played minor roles in recent protests for justice as well as media coverage. But it's not just police brutality against Black women that is frequently buried beneath the girth of reports against men. Domestic and intimate partner violence, rape and assaults against Black women are often underreported and not given due diligence within the system. Assailant protection and ignored coverage of criminal acts against women thus pardons violence and, in many ways, celebrates it.
Floyd Mayweather's blighted past with domestic abuse has resurfaced, with women coming forward about their violent encounters with the boxer. A disturbing handwritten complaint filed by his then 10-year-old son Koraun describes Mayweather kicking and beating his ex, Josie Harris, in her home as the children and Mayweather's friend James watched.
These incidents aren't unique, however. A quick search on the Internet will reveal a number of recorded incidents of violent acts against women, some in which the violence was recorded for entertainment for platforms such as World Star Hip-Hop and YouTube.
With the advent of social media and a more progressively violent media culture, including sports, America has somehow nurtured a tolerance for unacceptable behavior, says psychologist Jane Fort, Ph.D.
"Just look at football. That's an abusive sport, and they are just now deciding to put some limits on the things you can do that have in the past led to concussions," Fort says. "We have these stories about sports figures who are abusive, but [athletes] are dealing with having to get revved up to play the game on Sunday, and then what happens on Monday when you're still revved up? Once you get into that angry space, then it's hard to come down off of it."
She says athletes like Mayweather or Ray Rice, for example, come from a world where violence is condoned and essentially engrained in their psyches. As a result, aggressive behavior becomes a major part of their makeup.
Fort also explains that it's these types of activities that are at their core. In addition to a passive tolerance, she says women still are still treated as sex objects and items for their gratification.