'The Wire' actor Gbenga Akinnagbe: 'Why do American cops keep killing unarmed Black men?'
Gbenga Akinnagbe | 5/14/2015, 5:26 p.m.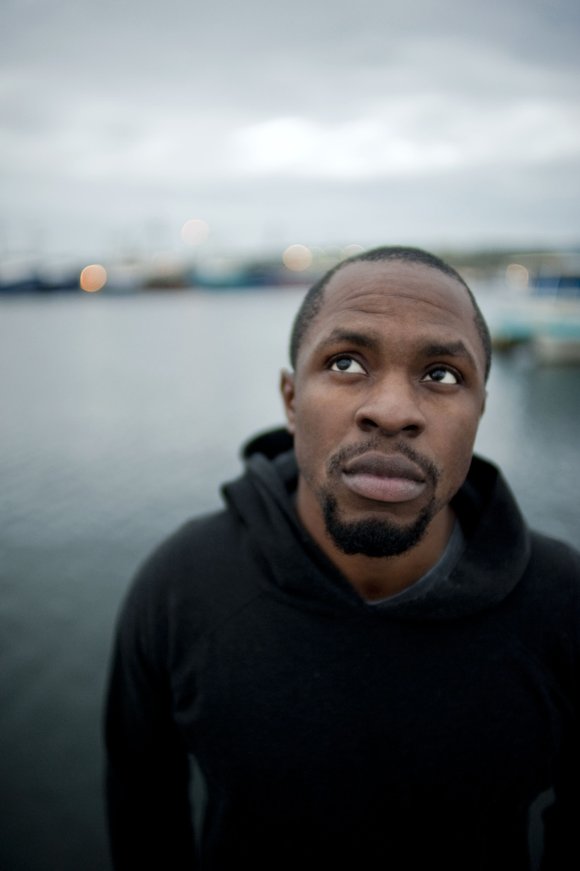 Michael Brown, Eric Garner, Dante Parker, Ezell Ford, Kajieme Powell, Akai Gurley, Tamir Rice, Rumain Brisbon, Noel Polanco, Jersey Green, Barrington Williams, Kyam Livingston, Clinton Allen, Aaron Brown, Derek Williams, David Raya, Manuel Diaz, Richard "Pedie" Perez, Ramiro James Villegas, Darien Hunt, Darren Rainey, Amadou Diallo. These are just some of the unarmed Black males killed by law enforcement in the United States between 1999 and 2014.
The year 2015 promises to keep pace with previous years. While Black and Brown males are the subject at hand in this piece, it is important to recognize that Black and Brown women are also more likely to be killed and abused by the police than white women.
April 12, Freddie Gray of Baltimore was arrested illegally. His spine was somehow broken. The police refused to give his handcuffed, limp body any medical attention, although he cried out for it several times before lapsing into a coma. A week later, Gray succumbed to his injuries in the hospital. Since then, more unarmed Black men have been killed by law enforcement.
To many of you reading this, the photos of all the people who have died at the hands of police probably look like images of what you have learned dangerous people look like—even 12-year-old Tamir Rice, shot and killed in a park in Cleveland, seconds after the police arrived on the scene.
All these faces are examples of bullets I've missed or beatings I've dodged. Time and time again, I look at these names and faces and think how, any day, one of them could be me.
After spending a number of days in Baltimore, including Sandtown, the neighborhood in which Gray grew up, I realized two things: (1) It would be incredibly difficult to remain objective as again and again I heard the same accounts of abuse by the police. Even the methods mirrored each other in the various stories. (2) It is easy to hurt, cause damage to or even kill a person who is not viewed as a full human being.
Dehumanizing a group of people can allow one to commit any range of horrid acts against them and be able to go home, play with the children, pay the bills on time, make love to the spouse and when going to sleep at night, still consider oneself a good person.
Repeatedly, history shows us how far we can go once we take away the humanity of a people. Examples include Apartheid South Africa, 1940s Germany, 1990s Balkans and the occupation of Palestine. The typical next step is to blame these same disenfranchised people for the hell brought down on them by the authority.
I grew up in Maryland, worked in Baltimore for years on "The Wire" and have also been fortunate enough to live in the U.K. The worst British council estate I've seen does not even come close to what parts of Baltimore have been allowed to become over the decades: blocks of abandoned buildings with random residences half-occupied. In certain neighborhoods, there are holes in the streets, the buildings and the bodies and souls of the citizens. Although they are brutally treated by police and a system that supports the police, the inhabitants of these neighborhoods are not ignorant of how they live.