MTA approves of capital plan, but some want more money included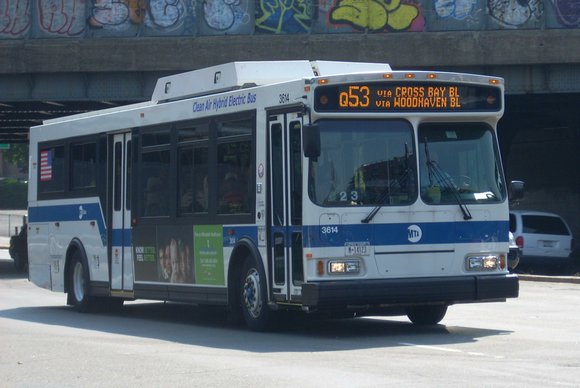 The Metropolitan Transportation Authority will finally get to work on capital projects, but not all are happy with the recent agreement.
Last week, the MTA Board approved a capital program lasting from now until 2019 that's slated to be the largest investment in subways, buses, railroads, bridges and tunnels in New York City.
"Since our first capital program in 1982, we have invested more than $100 billion to rescue our mass transit network from near-collapse and make it an engine of growth for the entire region," said MTA Chairman and CEO Thomas F. Prendergast in a statement. "Thanks to the leadership of Governor Andrew M. Cuomo and the hard work of our dedicated MTA staff, this revised capital program will reduce costs and deliver projects more efficiently without cutting any projects or the benefits they will bring to our customers."
According to the MTA, the new capital program will add up to $29 billion total, which is almost 10 percent less than the $32 billion first proposed for the program in 2014. Out of the approved $29 billion, $21.6 billion will go to core investments in subways, buses and railroads, $4.5 billion will go to East Side Access, Penn Access and the Second Avenue Subway projects and $2.9 billion will go to MTA-operated bridges and tunnels.
Cuomo credited some of the MTA's announcement to pressure put on the agency by him and his administration.
"I challenged the MTA to revise its capital program in a way that reduced costs and delivered results more efficiently without cutting any major projects or the benefits they will bring to commuters, and that is exactly what this new program does," said Cuomo in a statement. "Along with the state's historic $8.3 billion investment and significant funding from the city to pay its fair share, this will mean a stronger, safer and more reliable MTA well into the future."
Cuomo committed $8.3 billion to the project, New York City Mayor Bill de Blasio contributed $2.5 billion. The MTA is contributing $11.8 billion to the project, with the federal government adding $6.4 billion.
But not everyone is happy with the reduction in funding for the program. At a news conference held in East Harlem, elected officials and organizers called for a restoration of the funds promised to the program last year, particularly whatever funds were planned for the Second Avenue subway.
"The MTA's decision to omit $1 billion from the Second Avenue subway plan defers the dream of those in East Harlem, which would provide economic access and opportunity to one of the lowest income communities in New York City," stated New York Assembly Member Robert Rodriguez, who represents the 68th District. Rodriguez was joined by the likes of Manhattan Borough President Gale Brewer, New York Assemblyman Keith Wright and various members of straphanger groups.
"Our city's transportation infrastructure is as important to New Yorkers as having a roof over their heads and a meal on the table," said Wright in a statement. "Recent cuts to the MTA capital plan threaten the success of our transportation system and shortchanges northern Manhattan residents and others who rely on public transit each day." Wright is a member of the Capital Program Review Board.
Some elements of the capital program include buying thousands of new subway cars, train cars and buses, bringing countdown clocks to most subway stations, building a new Long Island Railroad station in Elmhurst, Queens, and building four new Metro-North stations in the Bronx.