A `Tale of Two Cities' worthy of the Mayor's scorn
David R. Jones | 11/5/2015, 1:39 p.m.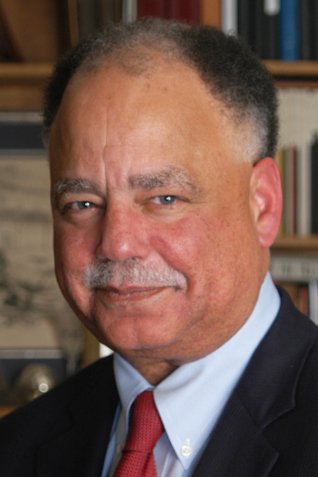 Bill de Blasio's rise to the second most powerful elective office in the country was due in large part to the solid support he received from the city's black and Latino population, who believed he would do something about inequities in law enforcement, housing and education.
The latest polls notwithstanding, the mayor deserves credit for taking on income inequality in the city. It's an agenda that we know is not popular with everyone. But mayors should not make decisions based on what's popular. Rather, decisions should be based on what's in the city's best interests.
That principle applied to the mayor's removal of controversial `Stop and Frisk' tactics used by the NYPD to harass countless numbers of blacks and Latinos, the overwhelming majority of whom were young men who had not committed any crimes. Our streets did not become unsafe, as some predicted they would after the mayor's action. In fact, this week the NYPD reported that crime levels are at historic lows.
The mayor has also taken steps to preserve aging housing stock at NYCHA, the city's most important source of public housing for half a million low-income New Yorkers. Over the next three years the city will spend $300 million on capital improvements. He has also returned $100 million annually to the authority's maintenance budget by eliminating payments it made to the city for police services and property taxes. Shoring up public housing and putting NYCHA on a path to financial solvency are in the best interests of the city.
Equalizing educational opportunities
And it is most certainly in the city's best interest to provide students in every community – including those in high-poverty neighborhoods – with equal access to a quality education. But is that achievable? It seems as though we've accepted the chronic racial disparities we see in academic proficiency, graduation rates, drop-out rates and college readiness as stubborn, socio-economic problems well beyond the scope of government, our educational institutions and political will.
But allowing inequality to perpetuate in the system is not an option either, particularly for a mayor who has staked his administration on creating a more equitable city. And there is no clearer 'Tale of Two Cities' than the one told by the current admissions policy for the city's Specialized High Schools. If the mayor is serious about equalizing educational opportunities, he can start with changing the way the city's most selective high schools admit students.
My organization recently analyzed newly available data about students who apply to New York City's eight Specialized High Schools (SHS). Currently, admission into these elite schools is based exclusively on the results of a single test, known as the Specialized High Schools Admissions Test (SHSAT), which education experts agree is arbitrary, inaccurate, and an unfair measure of merit. This is the only such policy in the country. The New York City Department of Education (NYDOE) has admitted that it has never studied the SHSAT to determine whether it predicts success in the Specialized High. More importantly, it's a policy that is having a devastating impact on black and Latino students.