Pageantry and pride at NYC Nigeria Independence Day parade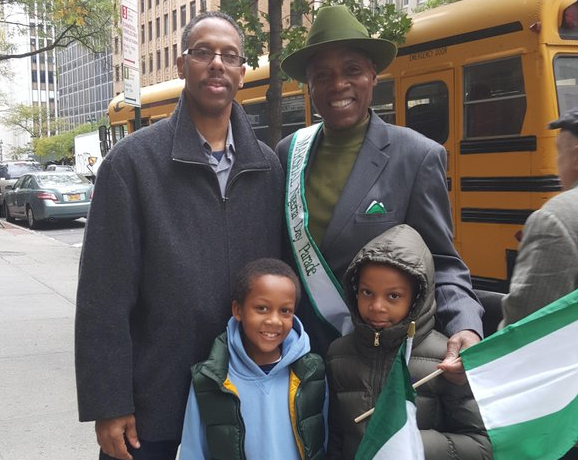 Permit technicalities, plus visits from Pope Francis and United Nations General Assembly members, meant that the 55th Nigerian Independence Day celebration was pushed back to the last week in October rather than the closest one to Oct. 1.
Still though, people came from all over the tristate area, the Caribbean and the continent to join in the fun, pride and African pageantry. Once again, the many happy people waved flags and danced on the many floats. After the parade came awards and speeches by the Organization for the Advancement of Nigeria. Elected officials who were present included District Leader Olanike Alabi, state Sen. Bill Perkins and Rep. Charles Rangel. On Dag Hammarskjold Plaza, there was a host of vendors. Dashikis, T-shirts, jewelery and African print bags were among the merchandise for sale. And there was a feast tasty of Nigerian dishes, such as egusi, jollof and pounded yam.
Music and laughter came from the stage with DJ Fresh. Featured artist Skales did not show, disappointing the hundreds of young teens. But Jamaican artist Gyptian entertained the same crowd, who really liked him. An appearance by Wande Coal caused something of a frenzy as he posed for pictures with fans and organizers alike.