The extraordinary voice of Minnie Riperton-Rudolph
Herb Boyd | 11/12/2015, 10:32 a.m.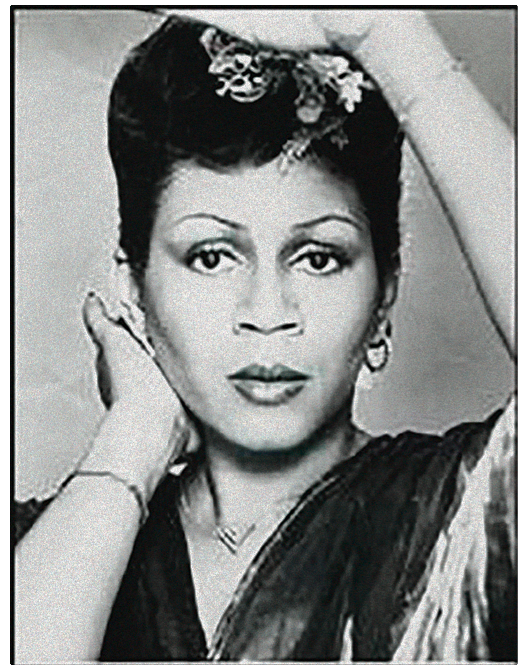 The South Side of Chicago caught my attention last week with the passing of Rep. Gus Savage. Often during this time of the year, my gaze is also on prominent Scorpios, and Nov. 8 is the birthdate of the late vocalist and composer Minnie Riperton, who was also from the South Side of Chitown.

Noted for her extraordinary vocal range—an effortless operatic five and a half octaves—Riperton had only one big hit, "Lovin' You," because her promising career was cut short at 31 by breast cancer. Born in 1947, Minnie Julia Riperton, one of eight children, studied music, drama and dance as a child at Chicago's Lincoln Center. As a member of the Hyde Park A Cappella Choir, she was often asked to deliver solos. She was a teenage lead singer of the all-girl group Gem when she became affiliated with Chess Records, where she also worked as a secretary and receptionist.
At Chess she began as a backup singer for such notables as Fontella Bass (she was in the background of "Rescue Me"), Chuck Berry, Muddy Waters, Ramsey Lewis, Etta James and Bo Diddley. From 1967 to 1971, Riperton was the lead singer for Rotary Connection, an experimental rock-soul group. The group gained wide recognition after a performance at the first Catholic Rock Mass at the Liturgical Conference National Conference in 1969. (There is one report that she recorded under the name of Andrea Davis and produced a popular local recording of "Lonely Girl.")
During her tenure with Rotary Connection, Riperton recorded six albums, as well as a number of solo records, including "I Am the Black Gold of the Sun." While she was performing with Rotary Connection she met Richard Rudolph, a songwriter and producer. They began working together and later married in 1969. Their collaboration led to her first solo album, "Come to My Garden," which had only moderate success. After relocating to Los Angeles, Riperton-Rudolph became a member of Stevie Wonder's backup group, Wonderlove.
When she wasn't touring with Wonder, she and her husband completed their second album, "Perfect Angel," with Wonder acting as a co-producer and the composer of the title song. But because Wonder was under contract with Motown, he had to use a pseudonym to avoid detection. He used the name El Toro Negro and the production company was called Scorbu Productions.
"Lovin' You" was one of the songs on the album and for a year Riperton-Rudolph soared to the top of charts. She often said that she and her husband composed the song, a lullaby, to appease their daughter, Maya, so they could have some uninterrupted time together.
With "Lovin' You" as the featured song, the album went gold, and a year later, in 1975, she was back in the studio, where she and her crew produced "Adventures in Paradise." The album, based on an episode in which she was attacked by a lion, gained little traction among her devotees, and it didn't match the overwhelming popularity of the previous album. However, there was one gem from the collection, "Inside My Love," which had some resonance with a select audience.