Panel discusses art's place in activism
Jhodie-Ann Williams | 11/12/2015, 10:55 a.m.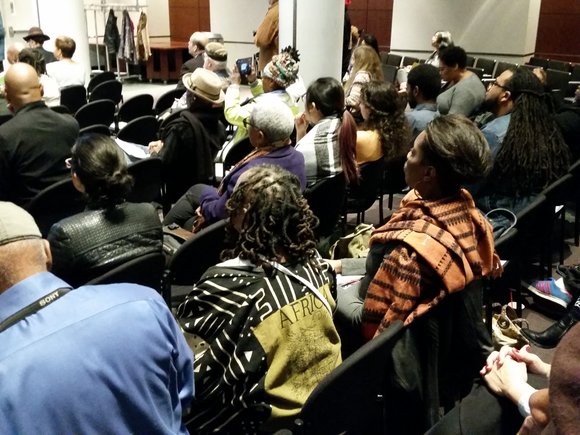 Saturday, the Caribbean Cultural Center African Diaspora Institute held a one-day conference, "The Art of Justice", at New York University dedicated to art's role in activism.
For the founder of CCCADI, Dr. Marta Moreno Vega, highlighting the political effects that stemmed from the paintbrushes, camera lenses, music and voices of people of color at America's most racially divisive times—past and present—helps us understand why art and activism are parallel.
"I wanted us to understand the continuum, because oftentimes the younger generations have no way of learning about our history," said Vega. "This is not new. This is an ongoing issue. The idea is to have impact. The idea is intentional in putting this together not only as an informative vehicle but to have people engaged."
As the guests spoke at the podium, a slideshow of poignant images they created over the decades played behind them on a screen: paintings and pictures of regal Black women, playbills from Black and Latino playwrights, detailed textile work and strong images of men of color. Many of the panelists began their careers during the Civil Rights Movement. Five decades later, with the Black Lives Matter movement, a new generation is carrying the torch in the fight against systematic racism.
Antonio Lyons, actor and activist, who performed an excerpt from a one-man show from his social activism campaign called "We Are Here," which started in South Africa and looks at masculinity and gender roles from a male's perspective, discussed the importance of the conference.
"I haven't been in a space where you have those who were at the very beginning of the Black Arts Movement and its very critical and pivotal transformation, and be able to have a conversation with them in terms of what's happening contemporarily and in terms of the continuity," said Lyons. "Black men being killed, dealing with issues of the environment or issues of poverty, that's an intergenerational, multidisciplinary conversation."
Photos by Jhodie Williams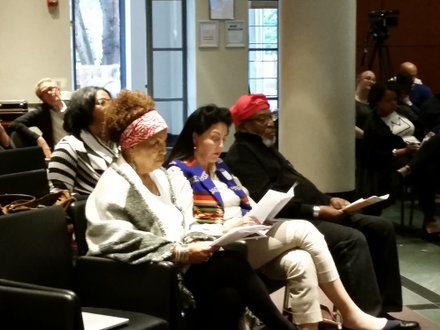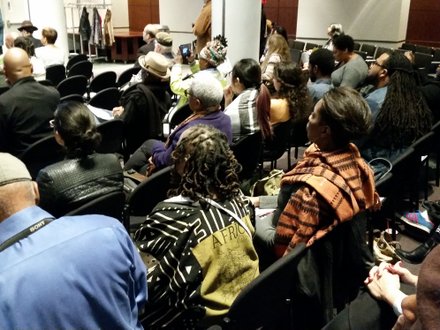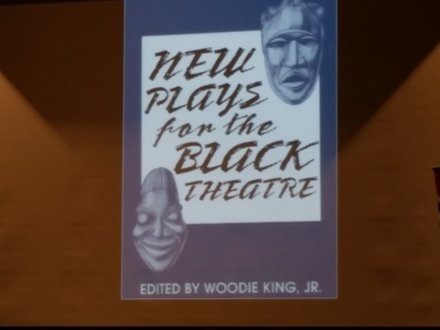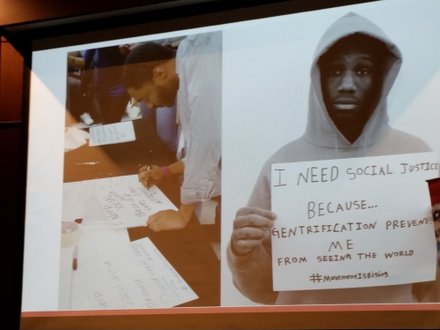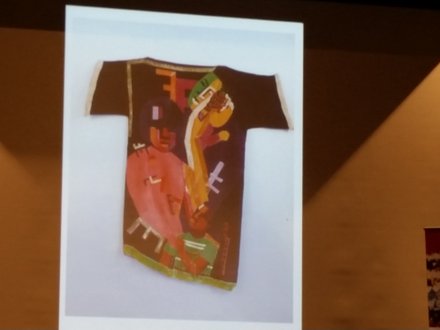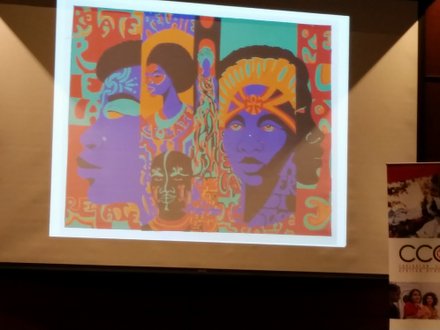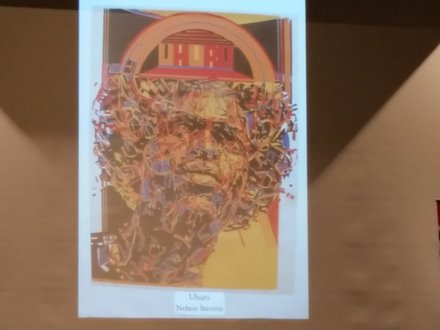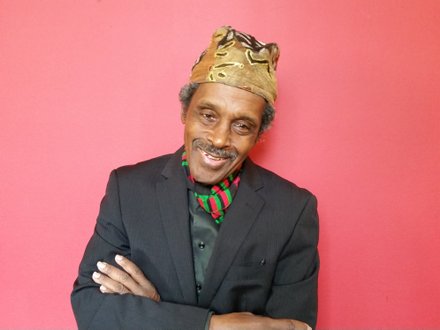 But as art education and programs become nonexistent in inner-city, predominantly Black, public schools, the problem of where our kids can go to develop their creativity needs to be addressed. It's something that Vega believes we, as a community, must be diligent about, but she remains hopeful for the ingenuity of our youth.
"Well, if you look at hip-hop, it grew in the projects," said Vega. "Graffiti and freestyle, that was our kids, and you could go back historically and look at jazz. All of this is the creative imperative, if you will, of a person making a statement in the world. Creativity won't die. It's inherent in us as human beings. We will find a way in creating, even if it's not formally presented."
Woodie King Jr., a producer, director and founder of the New Federal Theatre, was a panelist and discussed his own experience with being defunded in September by the New York City Department of Cultural Affairs. The department wants all African-American theaters to merge, according to King.
"But wait a minute," said King. "Institutions have different personalities, like different artists. It's like saying the Lincoln Center should team up with the Kennedy Center. My observation is that five institutions will come together and get a little bit of money, and they will take the difference and give it to white institutions."