Pioneer Arthur Mitchell donates archives to Columbia
Zita Allen | 11/13/2015, 4:22 p.m.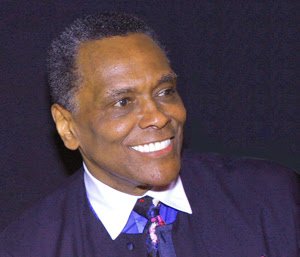 The third panel discussed the political, cultural and socio-economic turmoil of the civil rights era and its impact on Mitchell's decision to create DTH and debunk all the myths and buggaboos that plagued aspiring Black ballet dancers for so long. In addition, this panel grappled with ways to build on advances into this once taboo dance territory by Mitchell and, more recently, Misty Copeland. Kendall Thomas, Nash professor of law and director for the Center of Law & Culture at Columbia's School of Law, moderated a panel that included Zita Allen, Amsterdam News writer and the first Black critic for Dance magazine; Harlem Stage Director Patricia Cruz; Columbia University English and Comparative literature professor Farah Jasmine Griffin; and Brenda Dixon-Gottschild, author and Temple University professor emeritus.
Praising Mitchell for his decision to donate his archives to Columbia was former Columbia Law School Dean of Students and current Harvard Law School Dean of Students Marcia Sells. The archive is currently being sorted and catalogued thanks to funding from the Ford Foundation and is expected to be open to the public in 2017.
"I believe that dance, and the arts more broadly, can be used as a catalyst for social change—this is why I started the Dance Theatre of Harlem," Mitchell told one reporter. "With these materials now at Columbia, artifacts of American dance history and African-American history will be accessible to academics and the general public, furthering this change."