Sistas' Place, Black Violin, afternoon jazz, Harrison smokes
Ron Scott | 11/13/2015, 4:44 p.m.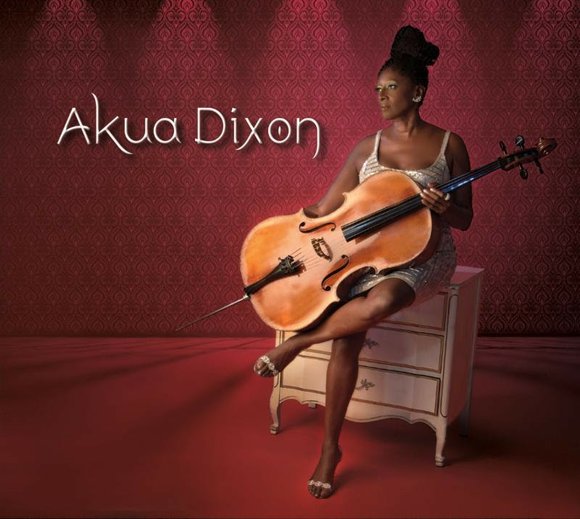 Sistas' Place in Brooklyn is more than a jazz club. It is a jazz family that supports the music and is involved in community activism. This year, Sistas' is celebrating its 20th anniversary as Brooklyn's jazz mecca, and its first season as an honorary New York State Landmark.
On Nov. 14, the multi-reed player Rene McLean and Pentagram Music of the Spirit will journey through the roots of Africa to the hard-bop rhythms of jazz. The quartet includes pianist Benito Gonzales, bassist Dezron Douglas, percussionist Neil Clarke and drummer Kojo Roney (the 11-year-old son of Antoine Roney, who, at such a young age, is getting quite a bit of stage time). "I'm bringing out the babies for reinforcements on this one," said McLean with a laugh. "Sistas' Place is my most favorite place to play because they are committed to the music and struggle and they give it up."
On Nov. 21, Akua Dixon's Quartette Indigo will perform. Dixon, a creative cellist, arranger and composer, will lead her strings through a sea of classical waves and jazz splashes. Featured in the quartet will be Patrisa Tomassini, first violin; Gwen Laster or Chala Yancy, second violin; and Ina Paris, viola.

"When I look back at my history, I've written for all sizes of string ensembles, from duos and trios to orchestras," Dixon said. "But the string quartet is the easiest unit to keep together and keep working."
Most likely, Dixon will play music from her current self-titled CD on her label Akua's Music. The 10 compositions vary from a Latina-tinged "Besame Mucho" to Billy Strayhorn's "Lush Life" and "Haitian Fight Song" by Charles Mingus.
Sistas' Place is located at 456 Nostrand Ave. For reservations, call 718-398-1766. Admission is $20 in advance and $25 at the door.
The "Afternoon Harlem Jazz Series," hosted by the trombonist-composer Craig S. Harris, is one of the most exhilarating weekly jazz experiences in Harlem. It happens every Tuesday from noon to 1:45 p.m., at Rendall Memorial Presbyterian Church, 59 W. 137th St. (off Lenox Avenue).
Last week, Harris, just returning from a tour of Turkey, performed with his group Breathe, featuring Vincent Chancey on French horn, Joe Daily on tuba, trumpeters Jonathan Finayson and Franz Hackl and percussionist Baba Don Eaton.
Their journey involved engrossing African rhythms and straight-ahead music, teaming on the shores of avant garde-ness. Highly affected by his stay in Australia, playing with aborigine musicians, Harris returned with a dijeridoo, a long cylindrical tube that is a haunting wind instrument. The instrument, which he also played, has become part of his arsenal.
The afternoon voyage continues Nov. 17 with the Milton Suggs Quartet. Suggs, a native of Chicago, has developed vocal and piano chops that have earned him a shining reputation in his hometown and beyond.
On Nov. 24, it's Jorge Sylvester and the Afro Caribbean Experimental Collective. Sylvester's distinctive alto saxophone sound stirs up the momentum of the ACE Collective.
No reservations needed. Just bring $10 and be ready for the journey.