Racial disparity: Media coverage of terrorist attacks differs with color
By SAEED SHABAZZ Special to AmNews And NAYABA ARINDE Amsterdam News Editor | 11/19/2015, 12:10 p.m.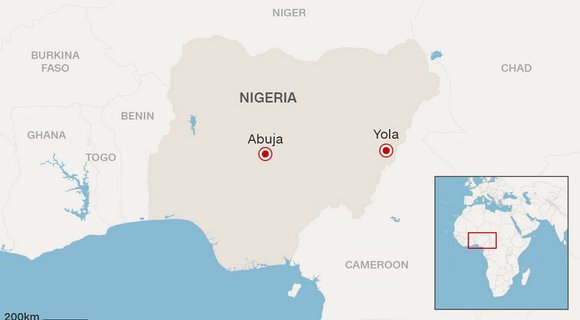 This week, the mainstream news media has, through its coverage, insisted on universal mourning for Paris for the reported 129 dead and 352 wounded in an alleged Islamic State shooting and bombing spree, which President Francois Hollande called "an act of war."
Meanwhile, the killing of 32 people in Yalo, Nigeria, Wed., Nov. 18 barely caused a ripple.
"What we are seeing in the mainstream media is that white lives are shown to be a priority," said Omowale Clay, member of the December 12th Movement. "Look at all this coverage for 129 people. In the name of waging a war against Islamic extremists, tens of thousands have died due to European intervention with attacks, with drones, in the so-called Middle East. In the United States, hundreds have died as victims of police murder. Do those lives matter? Black lives matter, but evidently white lives matter more."
"World media is controlled by Western nations,"said New York-based educator and activist Nova MwaAfrika Felder. "We do not need to do an in-depth analysis to see this. The killings in Northern Kenya a few months ago, the recent attacks in Nigeria and last years Nairobi mall bombing did not get the same coverage nor attention from the world that the recent attacks. We can even look at last month's 'white out' of the Million Man March 20th anniversary as proof that the Western media has a tremendous bias [against] Black and the non-aligned nations of the world suffering.
"There is only coverage when the Western media can totally control the narrative and that is usually self-serving to disparage the image of people of color. The reality is that the non-aligned nations of the world and people of color need to create and find their own independent media outlets worldwide. The West will never cover nor show true sympathy to the people of color in the world."
"If it is not trending on social media, it is not reported," said Idia Iwelu, Nigerian-American. "They are not sending journalists to Nigeria to cover it, because they don't see it as relevant. Look what happened in Kenya and in Nigeria. If it is not a hashtag, or on Instagram, people won't see it."
The Atlanta Blackstar noted in a piece by David Love posted Nov. 16, "The West barely noticed that the day before the attacks in Paris a pair of bombings in Beirut, Lebanon killed 43 people and wounded over 200. There were also a string of bombings in Baghdad that killed at least 24 people and left at least 50 wounded. Additionally, on April 2, 2015, there was a terrorist attack on Garissa University College in Kenya, in which 147 people were killed. For the East African nation, it was the greatest loss of life since the 1998 bombing of the U.S. Embassy in Nairobi, which claimed over 200 lives."
In France, in the wake of the attacks in Paris, Hollande wants Parliament to make changes to the Constitution, giving the police wider powers in combating the terrorist scourge. In fact, he is due in Washington, D.C., next week to meet with President Barack Obama.