Tracy Morgan to play Redd Foxx?
11/19/2015, 4:34 p.m.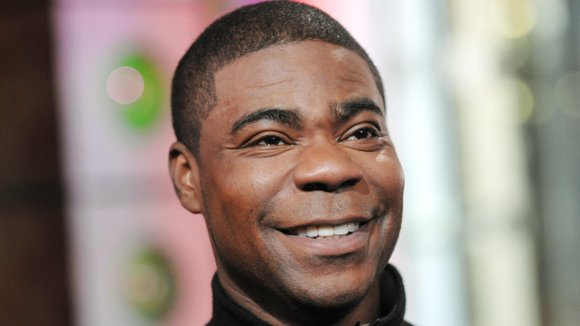 Governors Award recipient Spike Lee reminded hundreds of Hollywood heavy hitters about their failure at diversity. Sources say the best moment of the evening was the banter between Denzel Washington, Samuel L. Jackson and Wesley Snipes as they told the crowd about working with Lee. Washington, who will be receiving the Cecil B. DeMille Award at the 2016 Golden Globe Awards, said that Lee had put more African-American people to work than anyone else in the history of show business.
Speaking of awards, Kerry Washington was presented with the Giving Tree Award Nov. 14 at the Baby2Baby Gala in Los Angeles by her boss Shonda Rhimes. Celebs in the audience who cheered the "Scandal" star on included Jessica Alba, Reese Witherspoon, Jessica Biel and Gwen Stefani. Attendees feasted on dishes from more than a dozen of L.A.'s best and most popular restaurants, including charcoal potatoes with caviar cream.
"Empire" star Jussie Smollett made a surprise appearance at the Kennedy Forum in Illinois recently and debuted an inspiring original song. Terrence Howard, his TV dad, who was accompanied by his wife, Miranda, introduced Smollett to an audience of nearly 1,000 people."
According to Variety, right about the time rumors began to leak that Charlie Sheen was HIV positive, which he confirmed to the world on "Today," celebrity real estate gossip mongers were whispering that the actor is planning to sell two of the three mansions he owns in Beverly Hills' Mulholland Estates. Sheen told Matt Lauer that he has paid out millions of dollars to people who were threatening to go to the tabloids about his illness and that he now needs money. At one time, he was being paid $1.9 million per episode for "Two and a Half Men."
Tracy Morgan is in talks to play Redd Foxx opposite Mike Epps in the Richard Pryor biopic, which Lee Daniels will direct. The film will also star Eddie Murphy and Taraji P. Henson as Pryor's parents and Oprah Winfrey as the grandmother who raised him.