West End Presbyterian Church shares music, fellowship with community
Misani | 11/19/2015, 11:23 a.m.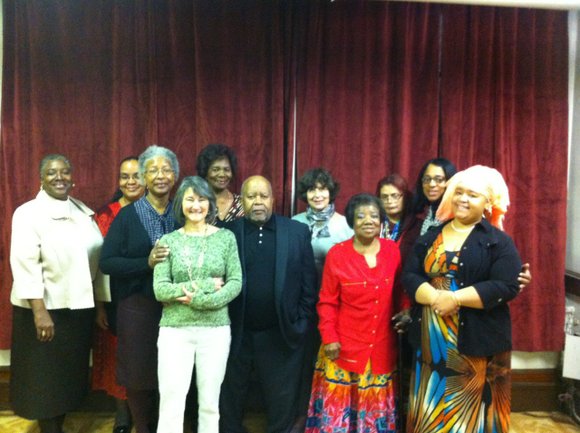 The church bells of West End Presbyterian Church, at 165 W. 105th St. and Amsterdam Avenue in New York, ring out majestically every hour on the hour, creating a beautiful sound in the community.
The Rev. Alistair Drummond, pastor at the building that dates back to 1910, is seated in his office, which boasts an extensive library and bright-red cushions.
Drummond has been the pastor of WEPC for the past 21 years. Born in Scotland, he attended the University of Edinburgh then served as a pastor in Scotland for seven years, after which he immigrated to the United States, where he became a citizen and pastor.
"The current flow of buildings goes back to 1910," says Drummond, "but the congregation goes back to 1888, and the sanctuary was dedicated in 1892. Historically, a lot of work played out at the church around the two world wars. For example, wounded soldiers were treated here at the church. The church also was home to a variety of women's organizations, such as the Ladies Aid Society, that served the community. Over the years, other outreach programs included health fairs, community meals and food pantries for the hungry. In more recent times, going back 40 years, the church sustained after-school programs for children."
The congregation began as a Sunday school. Today, the main sanctuary and the balcony of the church are opened for services. There are also a classroom, a gymnasium, a choir room and a music room on the third floor. The NY Piano Academy is also in residence in the building.
"The church was also made available to the community," Drummond points out, "with inclusive interfaith activities between the Jewish congregation and ourselves. There is also a music industry of rotating choirs. It includes the 18-year-old Gospel Choir, which is a big part of the church."
Focusing on the community at large, Drummond disclosed some of the initiatives that the church will be directing. "They include a special shelter for homeless men during the winter months and a Life Skills Empowerment Program for formerly homeless people. There will be 13 weeks of each semester—one in the spring and one in the fall. There will also be interfaith activities between the Jewish congregation and ourselves, as well as providing programs for the community."
Special interfaith activities for the Thanksgiving season include "Sacred Sounds," a multi-faith evening of prayer, song and wisdom, under the leadership of clergy and musicians from four religious communities: Romemu, West End Presbyterian Church, NurAshki Jerrahi Community and Rivers of Living Water.
To contact the West End Presbyterian Church, please call 212-663-2900, or email westendchurch165@gmail.com. For more information, visit www.westendchurchnyc.org.