Autism while Black
By JHODIE-ANN WILLIAMS | 11/25/2015, 12:10 p.m.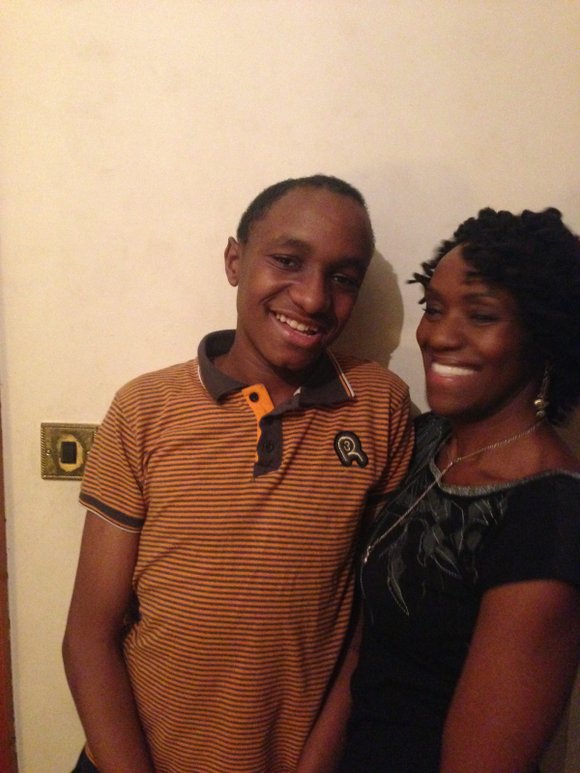 If you're Black, you're not allowed to have a developmental or mental disorder. It's an unwritten code passed down through generations. At least, that's the general perception within our community. If you do, you're not allowed to talk about it. It's taboo.
However, we are living in a racially divided system that already places our kids at a disadvantage. We can't afford to do the same. We can't afford not to talk about it. We can't afford not to acknowledge that Black children battle with psychological issues too, because our children will end up paying for it with their lives.
Renowned psychologist and author Dr. Jeff Gardere said that the outlook that people of color have when faced with the challenges of caring for children with special needs is connected to the access they have to help.
"Because we don't have the resources and support that other cultures have, we are left to dealing with autism on our own, and therefore it's a little bit more difficult for us to come to that realization and to find the resources that we need," said Gardere. "But like any culture, we love our children, we love our children who have autism and want to support and help them grow in the healthiest way possible."
Studies from the Centers for Disease Control and Prevention show that African-American children get diagnosed with autism 18 to 24 months later than white children. Early diagnosis is crucial to countering some of the symptoms that come with autism.
Lorna Downer, a writer, activist and mother to Shiloh, her autistic teenage son, was able to get him diagnosed by 3 and a half years old—earlier than most Black children, but similar to the diagnosis time for whites.
"I pushed and demanded meetings. I think if I hadn't done it, he would've been diagnosed much later," said Downer. "You either get a late diagnosis or you fight and push to tell people that there's something happening with my child that needs addressing."
Shiloh began showing signs at 5 months, and by 9 months, Downer was sure something was off.
Last week, Darius McCollum, 50, was arrested again. This time he stole a Greyhound bus from the New York Port Authority. His first arrest came in 1981, when he was 15 and drove an E train from 34th Street to the World Trade Center. He memorized the subway system by the age of 8. In 34 years he has been arrested more than 30 times for stealing trains, buses, trespassing on transit property and impersonating an MTA worker. He has been sent to state prison—including the notorious Rikers Island—six times. McCollum, who is Black, has a fascination with mass transportation. He has Asperger's syndrome, a high-functioning form of autism, and being fixated on a particular thing is one of the symptoms. After his latest arrest he said, "I'm stealing a plane next." Prison has not deterred McCollum from committing these crimes, but perhaps something else could have—early detection of his disorder.