Lineup announced for 23rd African Diaspora International Film Fest
11/26/2015, midnight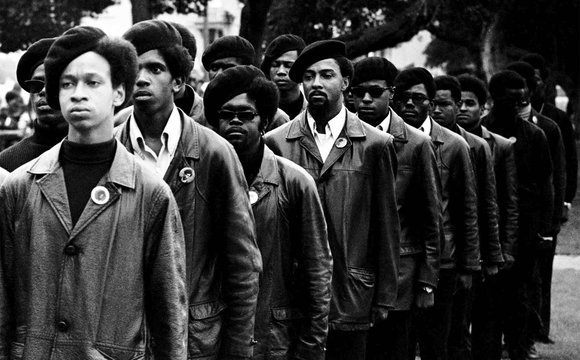 Idris Elba, Anthony Mackie, Geraldine Chaplin, S. Epatha Merkerson, Jennifer Connelly, Michael Clarke Duncan, Sonia Sanchez, Rusty Cundieff, Stanley Nelson and Thierry Michel are some of the names that lead the 23rd African Diaspora International Film Festival.
ADIFF 2015 has selected a total of 57 films from 27 countries. The lineup is rich in topics and themes, presenting from different perspectives the human experience of people of color. Chelsea Bow Tie Cinemas, Teachers College, Columbia University and MIST Harlem will host this event from Nov. 27 through Dec. 13. With a world premiere, nine U.S. premieres and 16 New York premieres, ADIFF is more independent than ever with its rich and eclectic selection of films that cover many parts of the world.
Making their world and U.S. debut in ADIFF 2015 are opening night film "The Man Who Mends Women: The Wrath of Hippocrates" by Thierry Michel, which tells the story of Dr. Denis Mukwege, a man who has dedicated his life to assist women subjected to rape in his native DRC, and world premiere "Julien's Bed" by Kirk Shannon-Butts, a visually imaginative film with a poetic story line about an African-American in Paris trying to reconnect with his lover. "Julien's Bed" will screen in the first ever "ADIFF LGBT Evening" program with the South African film "While You Were Not Looking" by Catherine Stewart. This beautifully shot drama explores gay life in South Africa with courage and imagination as the issue of class and the building of the new South Africa are very much at the center of the story.
The "Black British" program highlight will be the New York premiere presentation of TIFF's official selection "Second Coming" by Debbie Tucker Green, starring Idris Elba as a man who enjoys a peaceful life in a marriage that is about to change due to unexpected circumstances.
The "Talking About Chicago" program will feature the two New York premieres "70 Acres in Chicago: Cabrini Green" by Ronit Bezale and "Takin' Place" by Cyrus Dowlatshahi, two documentaries about Chicago's South Side and its inhabitants that expose an alternative reality to that traditionally presented in the media.
Among the films that explore historical themes will be the U.S. premiere of "If Only I Were That Warrior" by Valerio Ciriaci (ADIFF 2015 Gala Screening), which moves in and out of Ethiopia, Italy and the United States to tell us a story of unpunished war crimes, colonial wars and African history. "Invisible Heroes: African-Americans in the Spanish Civil War" by Alfonso Domingo and Jordi Torrent introduces us to the remarkable story of African-Americans who fought as volunteers in Spain for democracy and for civil rights that were denied to them in their own country.
Twenty-one of the films in ADIFF 2015 are directed by women, including "White Lies" by Dana Rotberg, New Zealand's entry in the 2014 Oscar competition for Best Foreign Language Film, and "Asni: Courage & Glamour in Ethiopia" by Rachel Samuel, to be presented in the "Ethiopia: Past & Present" program.
Two films will explore the role of women in the armed forces: the drama "Stand Down Soldier" by Jeryl Prescott Sale, the story of Sgt. Stacy Armstrong, who returns home from three deployments suffering with PTSD, which undermines her 20-year marriage and the stability of her family life. The documentary "A journey of a Thousand Miles: Peacekeepers" by Geeta Gandbhir and Sharmeen Obaid Chinoy follows three women in an all-female, predominantly Muslim unit of police officers sent to post-earthquake Haiti as U.N. Peacekeepers for one year.