Travel for business or pleasure? How about both?
By LYSA ALLMAN BALDWIN | 11/26/2015, midnight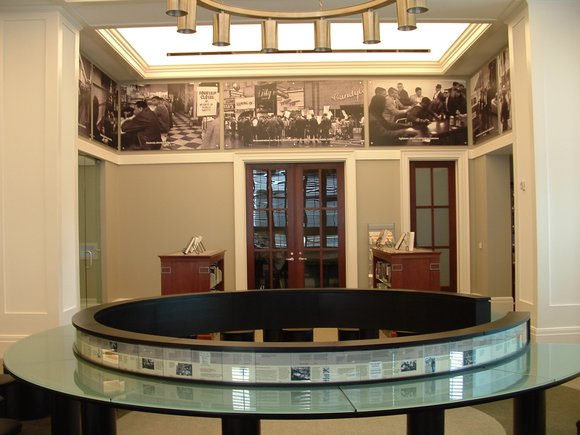 As a travel writer, most of the year I'm on the move. Boarding a plane at 5 a.m., checking out a new resort, restaurant hopping in a small town, taking in an exhibit in a museum—it's all business … and pleasure.
But for most people, travel is usually for business or pleasure, the two rarely coming together. So when I saw a recent article published by the folks at Thumbtack (www.thumbtack.com), a company that works to transform local commerce for small businesses and independent professionals, naming the 10 friendliest cities in the U.S. for Black-owned small businesses, I just knew I had to tie the two together.
In Thumbtack's annual Small Business Friendliness Survey, based on responses from 18,000 small business owners nationwide, 1,663 business owners popped up who self-identified as Black or African-American. And they took this, coupled with the steady increase of Black-owned businesses over the past several years, to ponder the question: Which cities are doing relatively well by their Black-owned small businesses and where are these businesses finding success?
As we all know, strong businesses is just one aspect of what makes a city great, So I've delved into Thumbtack's top 10 and added an Afrocentric "pleasure spot" to each that you might consider the next, or first time, you visit that destination.
Austin, Texas
Comprising approximately six square miles of central east Austin, Austin's African-American Cultural Heritage District offers visitors an opportunity to embark upon bus, walking and/or cycling tours to explore numerous sites of national, regional and local historic significance related to African-Americans and others who played important roles in Austin's cultural landscape. 512-505-8738, www.aachd.org
Dallas, Texas
Founded in 1976, the Dallas Black Dance Theatre is Dallas' oldest continuously operating dance company. Located at the eastern end of the thriving downtown Dallas Arts District, the theater is credited with training and hosting some of the pre-eminent performers and teachers in America, including Alvin Ailey, Elisa Monte, David Parsons, Robert Battle, Chuck Davis, Talley Beatty, Donald Byrd, Donald McKayle, Ralph Lemon and Alonzo King, just to name a few. Today, visitors will find a diverse, multi-ethnic troupe of dancers performing for audiences of all ages and backgrounds. 214-871-2376, www.dbdt.com
Columbus, Ohio
Opened to the public in 1988, the National Afro-American Museum & Cultural Center (in nearby Wilberforce) is one of the nation's largest collections of Afro-American materials. Visitors here will find an astounding 9,000 artifacts coupled with thousands of photographs, over 300 manuscripts and a great deal more that shares the history, significance and lasting legacy of the African-American experience in this country.
614-297-2300, www.ohiohistory.org/visit/museum-and-site-locator/national-afro-american-museum
West Palm Beach, Fla.
If you want to get your eat on while in West Palm Beach, tempt your taste buds at any number of delicious soul food restaurants, including Curly's Caribbean Flava, whose fans love their sumptuous portions of brown stew chicken with peas and rice and cabbage (561-434-7077, www.facebook.com/Curlys-caribbean-flava-229605997079645); Seafood Soul for their amazing Shrimp Creole and Mac & Cheese (561-837-9004); and Bay Bay's Chicken & Waffles, whose dishes are based around both classic and unique made-to-order Southern recipes with multicultural influences (two locations, 561-429-3796, www.baybays.com).