Dance calendar October 2015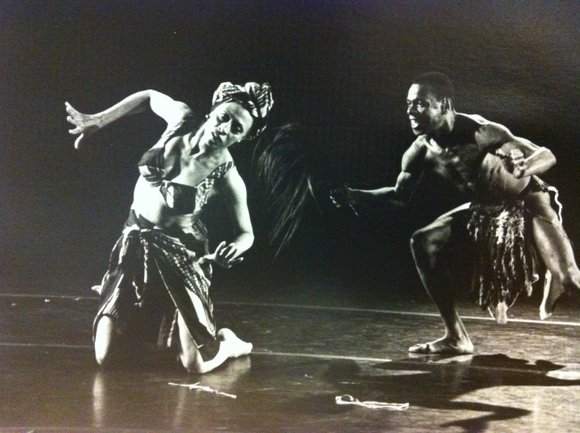 Special to the AmNews
This month's calendar begins with a celebration of a New York dance treasure, the Clark Center for the Performing Arts, through the dance-narrative series "From the Horse's Mouth," Sept. 28 to Oct. 2 at the City College Center for the Arts' Aaron Davis Hall. Inspired to open its doors to many who craved everything dance in 1959, Clark Center "was a multicultural community which became a haven for Black dancers who, at that time, did not have ample opportunity to study or have access to quality teaching and rehearsal space. The Center provided dancers the opportunity to study technique, choreography and explore their talents," notes the release. Clark Center closed in 1989.
For this momentous celebration, four days of festivities, including unparalleled gatherings and performances, are scheduled. There will be a panel discussion with Celia Ipiotis, Ella Moore, Martial Roumain, Anna Kisselgoff and Linda Kent (Sept. 28), master classes with Robin Dunn (Sept. 28) and Iqual Shaheed (Sept. 29), plus an evening of stories titled "Stories That Explore Memories" (Sept. 30). Performances will take place Oct. 1 and 2, with an all-star cast of Clark Center alums, including Loretta Abbott, Ron Alexander, Germaul Barnes, Mickey Davidson, Carmen de Lavallade, Dianne McIntyre (on film), Meredith Monk, Ella Thompson Moore, Sandra Rivera, Martial Roumain, Marlies Yearby and so many more! For more information, visit www.citycollegecenterforthearts.org.
STILL RUNNING
Sept. 29-Oct. 4: In their Joyce debut, the young dancers of the Batsheva Ensemble will perform "Decadance," created by the artistic director of Batsheva Dan19ce Company, Ohad Naharin. For more information, visit www.joyce.org.
Sept. 24-Dec. 5: Lincoln Center's inaugural venture into the movies, titled "Lincoln Center at the Movies: Great American Dance," will show works by Alvin Ailey American Dance Theater (Oct. 22), Ballet Hispanico (Nov. 12) and New York City Ballet (Dec. 5). For more information, visit www.LincolnCenterattheMovies.org.
Sept. 30-Oct. 3: The Brazilian-born choreographer Patricia Hoffbauer premieres "Dances for Intimate Spaces and Friendly People," a series of duets, trios and quartets presented simultaneously as installations in various Gibney Dance studios. For more information, visit www.gibneydance.org.
Sept. 30-Oct. 11: Fall for Dance Festival, the annual two-week festival that brings dance to many for just $15, returns for year No. 12 with five diverse programs that includes performances by Alvin Ailey American Dance Theater, Bill Irwin and Tiler Peck, Che Malambo, La Companhia Urbana de Dança; Dorrance Dance, doug elkins choreography, Houston Ballet, Jesus Carmona and Cia, Miami City Ballet, Nrityagram, Stephen Petronio Company and many more. For more information, visit www.NYCityCenter.org.
ALSO THIS MONTH
Oct. 2: The avant-garde Korean performance artist Sin Cha Hong performs as part of the "Fridays at Noon" series at the 92nd Street Y. For more information, visit www.92y.org.
Oct. 3: Led by Hank Smith, performer and keeper of all things tap, "The Story of Tap 2015" returns to Dixon Place for one night only after a 10-year absence. Smith will engage tap dancers in conversation and show clips, and of course there will be dancing. For more information, visit www.dixonplace.org.