New York, Boston airport workers fight for wages, better conditions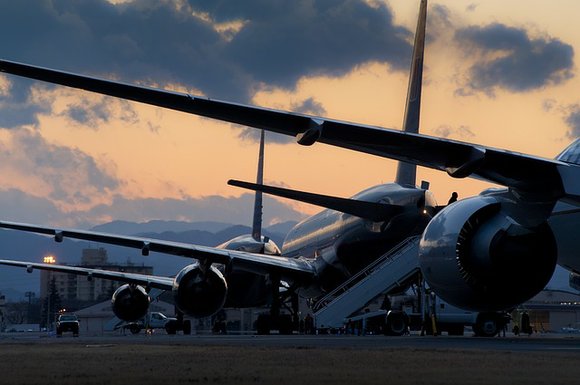 In New York, airport workers want the $15 minimum wage as soon as possible. Boston airport workers are looking for better working conditions.
New York Gov. Andrew Cuomo announced his plan to raise the minimum wage for fast-food workers to $15 by 2018, but airport workers believe that they should be included, too.
A letter signed by nearly 80 state senators, assemblymen, mayors and City Council members from New York and New Jersey outlines the struggle of airport workers who are paid low wages.
"While the airports generate billions in economic activity and the airlines rake in record profits, workers earn poverty wages, with few meaningful benefits," the letter reads. "In fact, while airlines rake in record profits and benefit from large tax incentives, more than 50 percent of airport workers are forced to rely on public subsidies to survive."
This month marks the first year of the Port Authority's deadline for implementing its plan for better wages and benefits for airport workers. Workers have protested and rallied for a couple of years, and these actions have increased because of renovation projects such as those at LaGuardia Airport. Whereas the money for the renovation projects isn't running into any issues, the plan to raise wages for workers has been put on hold or pushed back.
In Boston, workers from Logan International Airport rallied Thursday morning outside the JFK Federal Building, demanding that aviation contractors step up health and safety protocols. ReadyJet was recently cited by the Occupational Safety and Health and Administration for exposing workers to numerous hazards, including dangerous chemicals. A group of employees plan to file another complaint with OSHA for exposing workers to toxic chemicals without proper equipment.
ReadyJet is a contractor that provides cabin cleaning and other services to airlines at Logan, including JetBlue, Delta and US Airways. The company has already been cited at the state and federal levels for violating workers' rights and is currently under investigation for other violations. The union 32BJ SEIU said that ReadyJet has punished workers for exercising their rights by cutting hours and through intimidation.
Last year, Massachusetts Attorney General Maura Healy ordered ReadyJet to pay employees $13,045 in restitution for illegal wage deductions and to pay a $5,000 civil penalty. The attorney general's office found that money was deducted from the paychecks of 226 workers between July 2012 and May 2015 to pay for TSA badges and uniforms. The attorney general's office is currently conducting other investigations involving wage theft by ReadyJet.