Feds to regulate for-profit schools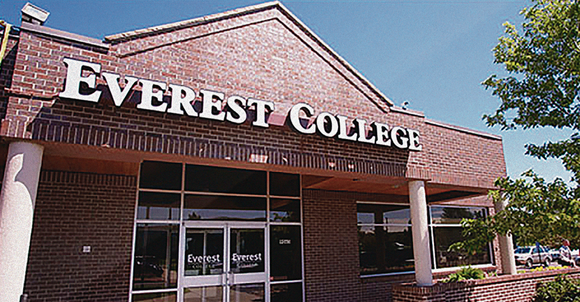 Reports released this week indicate that for-profit colleges, such as the University of Phoenix and Everest College, continue to receive tens of millions of dollars from the U.S. Department of Education, even after the department found the schools to be predatory and abusive.
For-profit colleges have been accused of preying on low-income Blacks with promises of training to gain better employment and lifetime job placement. Less than half of their students reportedly graduate, including 65 percent of their Black students. The schools are sometimes more expensive than going to a nonprofit institution, such as a community college, that offers similar training.
Last year, the Obama administration announced new steps to address growing concerns about burdensome student loan debt by requiring for-profit career colleges to do a better job of preparing students for gainful employment—or risk losing access to taxpayer-funded federal student aid. The proposed regulations released by the DOE will help to strengthen students' options for higher education by giving all career-training programs an opportunity to improve, while stopping the flow of federal funding to the lowest-performing programs that fail to do so.
"Higher education should open up doors of opportunity, but students in these low-performing programs often end up worse off than before they enrolled: saddled by debt and with few—if any—options for a career," said U.S. Secretary of Education Arne Duncan in 2014. "The proposed regulations address growing concerns about unaffordable levels of loan debt for students enrolled in these programs by targeting the lowest-performing programs, while shining a light on best practices and giving all programs an opportunity to improve."
However, money continues to flow into the schools, even as new sanctions are imposed on for-profits.
Education Management Corp. operates 110 for-profit schools across the nation and has been accused by the U.S. Justice Department of falsely certified compliance with provisions of federal law that prohibit a university from paying incentive-based compensation to its admissions recruiters that is tied to the number of students they recruit.
The company received a reported $1.25 million last year in federal funding.
The DOE investigated and found that between 2010 and 2014, Corinthian Colleges, which operated Everest College and closed 24 of its schools after filing for bankruptcy, misrepresented the job placement rates of many of its programs. Investigations by other entities are ongoing. Over the past year, Corinthian sold off many of its schools, and the remaining campuses closed shortly before Corinthian went bankrupt.
Students at for-profit colleges represent approximately 13 percent of the total higher education population but approximately 31 percent of all student loans and nearly half of all loan defaults. In the most recent data, approximately 22 percent of student borrowers at for-profit colleges defaulted on their loans within three years, compared with 13 percent of borrowers at public colleges.