The importance of job training programs and STEM programs in NYC
By ASSEMBLYMAN KEITH WRIGHT | 10/15/2015, 2:23 p.m.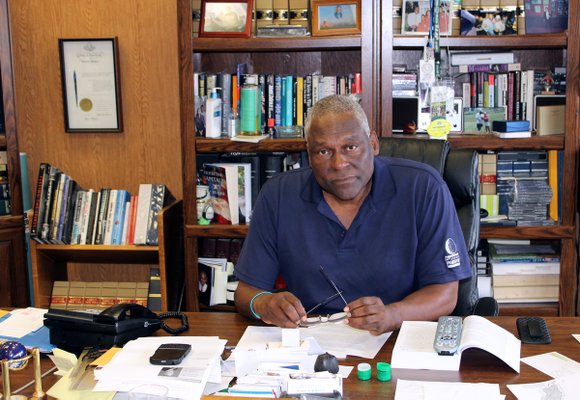 While New York City continues to rebound from the economic downturn, in many parts of our city residents are being left out of the recovery. At 7.7 percent, Harlem's unemployment rate is higher than both national and state averages. When I ask constituents what's holding them back, lack of access to education and relevant job training remain the biggest barriers between them and a decent job.
That's why I was so encouraged this week as I watched a group of 16 young men and women graduate from a free job-training program aimed at introducing them to new, high-tech skills. Run by STRIVE and funded through a grant by AT&T, the monthlong program provides computer literacy and hands-on training to students aged 18-24.
The long-term success of companies such as AT&T depends on having a pipeline of talent to fill thousands of high-tech jobs. For STRIVE, it's about breaking the poverty cycle through continuing education and training. When they partner, it creates powerful opportunities for our young people to access knowledge, experts and job openings previously out of reach.
The good news is we are seeing more and more of this collaboration between the private and public sectors. Just last week, Mayor Bill de Blasio announced a major initiative in partnership with the local business community to provide computer science classes to every public school student over the next 10 years. Introducing children to these skills now puts them on a path to careers previously out of reach.
In today's high-tech, global economy, it is imperative that all communities have access to the education necessary to compete and excel. In the Legislature, I have fought to secure STEM grants to help connect communities of color with careers in technology. 
Certainly, the STRIVE graduates are on their way. I urge business, nonprofit and government leaders everywhere to continue making these critical investments in our kids—our city's future depends on it.