Wait—did somebody steal the soul?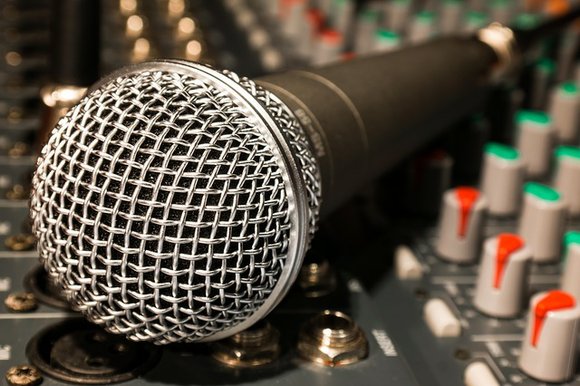 Who stole the soul? It's gone! People walking around here are happy go lucky like nothing happened. It's R&B now, but what happened to the music for the soul? It's over with.
While agreeing with the sentiments in theory, it's with joy that we can honor the soldiers who refuse to lose it. So over the course of your 27-year recording career, you can say that by collaborating with true likeminded artists, the likes of Bilal, Faith Evans, Kelly Price, Cee-Lo Green, Avant, Trey Songz and John Legend over soundbeds provided by Kayne West, the Neptunes (with Pharell Williams) and DJ Premier, you've done your part. Salute Brad Jordan for that.
Perhaps the only blip on the radar comes from his unfiltered speak. Coming into the game as DJ Akshen in 1989, he made some noise for a local label in Houston with the release of the single "Scarface/Another Head Put to Rest." Another local label, Rap-A-Lot Records, looking for a new member for their franchise group, the Geto Boys, signed Akshen in time for the group's second album, "Grip It! On That Other Level," changed his moniker to Scarface and boom—the group went national.
Mainstream media went hard against the group for lyrics that they deemed violent, misygonist, blah, blah, blah. With the release of 1991 album "We Can't Be Stopped" buoyed by the single "Mind Playing Tricks on Me," the Geto Boys as a collective were solidified in the rap community and the path of Scarface the legend began.
As a storyteller and lyricist, Scarface is in rarefied air—the type of artist who everyone wants to collaborate with, knowing that they'll be pushed creatively or get buried. Just ask Jay Z, Nas, Pac, Cube, Kool G Rap, Tech 9ine, Guru or Beanie Siegel. His stellar catalog of singles ("Mr. Scarface," "Hand of a Dead Body," "Someday," "Sex Faces," "Guess Who's Back" and "Mary Jane.") assured that he didn't need to record again, but in September, he was back with his 12th studio album, "Deeply Rooted."
Although the album opened to a respectable first week of sales, the attention pails in comparison to the firestorm he received in 2013. In an interview with the website hardknock.tv, he again rocked the boat. He stated in the interview that his intentions were to be as offensive as possible, saying, "I feel like the people that are in control of what hip-hop does is so [expletive] white and so [expletive] Jewish until they don't give a [expletive] about what the culture and the craft and what it really is about."
Lost in the transcription is the passion of which he spoke of the future of his music and his people. Earlier that same year, he tweeted, "Hip Hop history will be rewritten like rock and roll history and we get to sit back and watch it helplessly and hopelessly."
As the hardknock.tv interviewer asked him to expound on the statement, he stated, "It's no way you can tell me it's not a conspiracy against the Blacks and hip-hop. Because you put out records that make us look stupid. You brainwash a future generation with this crud. I gotta remain in hip-hop history. I don't want 25 years to go by and my kids' kids will be 25 talking 'bout my grandfather was Scarface, and people be like who? This is serious to me. This is bigger than just a rhyme to me."