Paying Tribute to the City's 106th Mayor
David R. Jones | 10/22/2015, 5:22 p.m.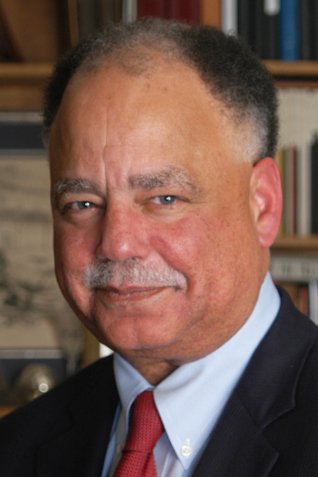 I was among those in attendance at last week's renaming of the city's Municipal Building in honor of David Norman Dinkins, the City's 106th mayor.
It was a fitting tribute for a man who dedicated so many years to public service, first as a State Assembly Member representing Harlem, then City Clerk and later as Manhattan Borough President. He took over City Hall 26 years ago with a vision of unifying a divided city. What he inherited was a city that was facing extraordinary challenges, reeling from a spike in crime, and in desperate need of racial healing.
During his first months in office Mayor Dinkins revamped a $5 billion housing plan by his predecessor to better target the city's neediest families. He also created a new mayoral agency to better respond to the needs of the city's homeless population. Under his administration the city re-structured and improved how it provided medical services to impoverished New Yorkers. Other achievements would follow.
And, not unlike his predecessors, there were challenges that would test his administration's resolve.
We all remember the ugly spectacle of thousands of off-duty police officers holding up traffic on the Brooklyn Bridge, many carrying racist placards in protest of the mayor's support for an independent Civilian Complaint Review Board to investigate police misconduct. And then there were the events of Crown Heights, which unfortunately served to overshadow his administration and the contributions he made as the city's first and only black mayor.

Of his achievements as mayor the most lasting, and the one he is perhaps most proud of, would have to be the anti-crime program "Safe Streets, Safe City; Cops and Kids."

Laying the foundation for a safer city
Under "Safe Streets, Safe City" the city's crime rate plunged dramatically, the result of hiring more police officers and implementing community-policing strategies that returned more officers to street patrols. Working with then-City Council Speaker Peter Vallone Sr., the mayor obtained permission from the state legislature to dedicate a tax to hire thousands of police officers. He also fought to use proceeds from the tax to fund an expansion of Beacon community centers offering teenagers job-training and afterschool programs as an alternative to the streets.
In his remarks last week, Mayor Bill de Blasio said this of David Dinkins: "It's important that we get the history right . . . and one of the most important things I could say to you today is, the history still doesn't accurately identify what this mayor [Dinkins] did for this city." He would go on to appropriately and unreservedly credit his former boss with laying the foundation for the safer city we enjoy today.
There was back then and still exists today a propensity to portray David Dinkins as a failed mayor. This was particularly the case with respect to institutions, critics and media outlets unhappy with what he was trying to do. Here was a mayor whose administration was establishing community health centers, re-energizing how primary care was delivered to low-income families, creating record levels of new housing, speaking out on racism and intolerance, and giving voice to the hopes and aspirations of the city's minority communities.