Supreme congressman serenaded by Supreme Mary Wilson
Herb Boyd | 10/22/2015, 6:13 p.m.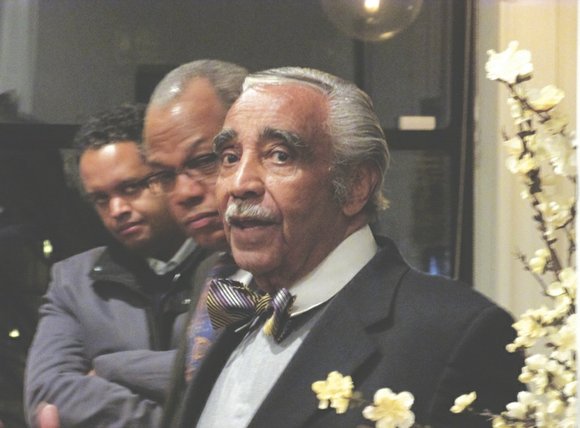 Thursday, Oct. 29, two legends—Rep. Charles Rangel and Mary Wilson of the Supremes—will share a momentous occasion: the congressman's birthday celebration. After serenades from the famous songstress, Rangel will be joined by Sen. Chuck Schumer, former Gov. David Paterson and former Mayor David Dinkins, among others. The event is from 6 p.m. to 8 p.m. at Sofrito Restaurant, 679 Riverside Drive. Tickets range from $5,200 to $125. All monies raised at this event will be contributed to 2014 debt. Make checks payable to Rangel for Congress, 193 Malcolm X Blvd., Suite 1, New York, NY 10026 or donate online at www.CharlieRangel.org. RSVP to Darren Rigger at 212-531-2858 or Darren@DynamicSRG.com.