Baraka celebration, Motley at Whitney
10/23/2015, 5:33 p.m.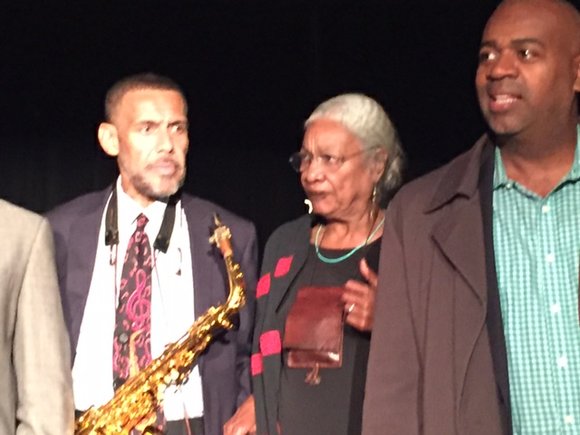 His vivid narrative of African-American life, "Archibald Motley: Jazz Age Modernist," depicted with colorful hues and striking settings of characters in various social classes, will be on exhibit now through Jan. 17, 2016, at the Whitney Museum of American Art (99 Gansevoort St., Greenwich Village).
This exhibition, the first full-scale exhibit in two decades, showcases his influenced works during visits to Paris (on a Guggenheim Fellowship in 1929) and Mexico (while visiting his nephew, the writer Willard F. Motley).
Motley was partly inspired by the Renaissance and Dutch masters such as Leonardo da Vinci and Rembrandt, whose work was displayed at the Louvre Museum in Paris. The native of New Orleans added his own perspective to his portraits with the inclusion of Black female bodies, which were not a real part of art history.

Motley's paintings of jazz culture depicted Chicago's Bronzeville neighborhood. One of his most famous works showing the urban Black community is "Bronzeville at Night," depicting Blacks actively engaged in the city's night life.
For the Bronzeville male-oriented paintings, Motley stated, "I used to sit in pool rooms for hours, so I could study all those characters." Those paintings include men interacting in pool rooms, backroom gambling joints and dance halls.

Because Motley's own racial identity was a struggle, his intention was "to paint the whole gamut of African-American skin tones, from Black to light to all those in-between." He recognized that different statuses were attributed to skin tone in American society.
In an interview with the Smithsonian Institution (1978), Motley explained his disapproval of racism, which he tried to dispel with "Nightlife" and other paintings.
In "Nightlife" (1943), the club patrons appear to have temporarily put racism aside as they enjoy a night out listening and dancing to sounds of big-band jazz. As a result of the club-goers removal of racism from their thoughts, Motley portrays them pleasantly with warm colors and inviting body language.
Ironically, Motley, born Oct. 7, 1891, shares the same birthday as Baraka. These two warriors fought for equality through their artistic genius.

Motley was honored at the White House by President Jimmy Carter in 1980. He died in Chicago in January 1981.
The Whitney Museum's exhibition hours vary and it is closed Tuesdays. Visit the website at whitney.org.