Lupe Fiasco establishes nonprofit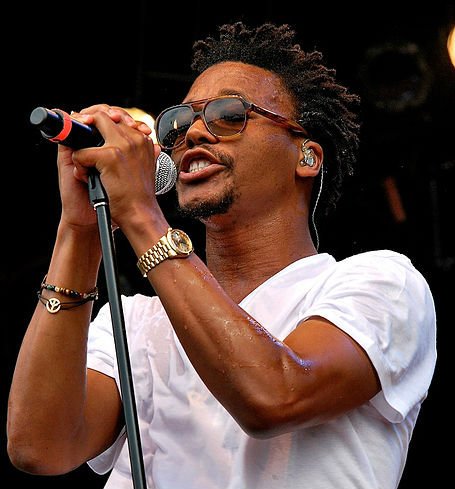 Hip-hop artist Lupe Fiasco is implementing one of urban culture's primary principals to inspire others to do similar as he establishes his newly formed company. His plan is to encourage and assist other aspiring, culturally aware inner-city business people to accomplish some of their goals while simultaneously remaining self-sufficient. He says his intention is motivated by the drive to advocate cultural upliftment and promote social change.
Last weekend, the Chicago native tweeted that he is launching his economic project, Neighborhood Start Fund. Its website says the organization aims to create "a neighborhood-specific fund to support entrepreneurs and startups from underserved areas" and to "provide access, network, workshops, mentoring and, of course, funding."
Fiasco partnered with Di-Ann Eisnor, a tech business leader and director of the GPS mobile app Waze, and developed the idea with the intention of targeting entrepreneurs in low-income neighborhoods who rarely receive opportunities for funding their ideas. According to their website, they want "to turn every neighborhood fund into a local micro-economic engine."
Fiasco intends to focus on several deprived inner-city communities, beginning with Brownsville, Brooklyn. Presently, they're "soliciting ideas for startups that must solve a real problem or unmet need and be able to be prototyped or piloted," according to their website.
Finalists will participate in a live pitch event Nov. 13. Those whose projects are chosen will receive access to workshops, mentoring and funding to help make their ideas a reality.
Fiasco has always been a man about his people, and with his latest venture, he's making sure people with ideas for community-benefiting businesses turn their thoughts into actions. The nonprofit organization is designed to aid entrepreneurs from specific neighborhoods with their respective businesses. "We need more diverse entrepreneurs bringing fresh ideas and new innovations to life," reads its mission statement.
Eisnor said, "Our first neighborhood is Brownsville, Brooklyn. We've just opened the idea competition, and the first live pitch event will be November 13, 2015. We will be housed at the Dream Big Foundation's new entrepreneurship center and cafe, opening in January 2016." It is not yet known where, or if, the nonprofit will navigate to other neighborhoods out of Brooklyn. "Proceeds of every successful exit from Brownsville are reinvested into other Brownsville startups! And the same goes for each new neighborhood we enter. Our goal is the first $100 million-plus business from our neighborhoods!"