The Gathering for Justice celebrates 10th anniversary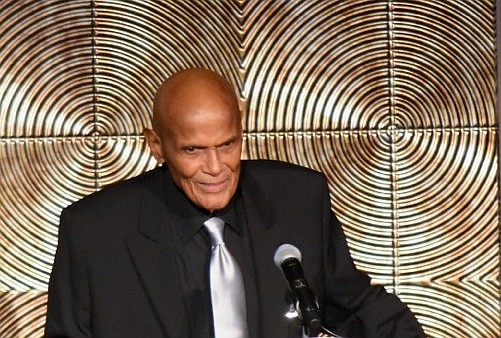 The Gathering for Justice's 10-year anniversary at the Justice Ball is taking place Monday, Nov. 9 at the Apollo Theater. The event will honor the organization's founder, artist and humanitarian Harry Belafonte, as well as members of the "Central Park Five" and Alida Garcia immigration advocate and co-founder of Inclusv.
The Justice Ball is co-chaired by George Gresham, president of 1199 SEIU; Steven W. Hawkins, executive director of Amnesty International USA; and Tonya Lewis Lee, noted author and filmmaker.

The evening will begin with a VIP cocktail hour and seated dinner and culminate with musical performances and a tribute co-hosted by TV One's Roland Martin. Performers include "Empire" stars Jussie Smollett and V. Bozeman, Trinidad soca superstar Machel Montano and rapper and activist Mysonne "The General."
Founded by Belafonte in 2005 and led by Executive Director Carmen Perez since 2010, the organization was born out of a need to address the criminalization of Black and Brown people. Belafonte was inspired to start the organization after watching a television special about a 5-year-old Black girl named Jaisha Scott, who was handcuffed by police officers in her Florida classroom for being "unruly."