Chancellor Farina's positive outlook for the city's 1.1 million school children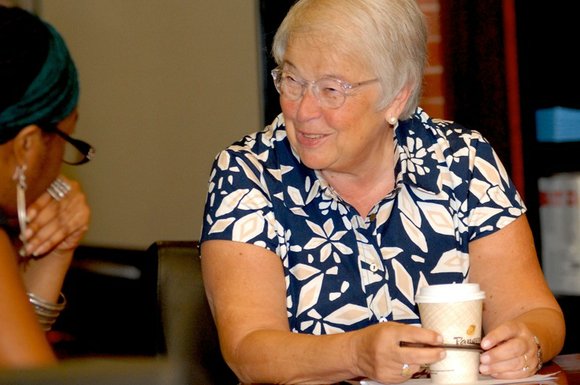 Charter schools and standardized testing are two of the biggest debates still raging in schools and stressed-out households citywide, particularly charter schools moving into public schools and leeching resources and precious real estate in the building, with flashy iPads, new books and all—all while paying no rent. There is an air of discontent and competition in some city schools. However, Farina begs to differ.
"I feel parents have the right to make choices. I think what we now have is a much more clearly defined policy of how space needs to be shared. I have worked with a lot of the charter schools, and we are encouraging them to figure out how [they] can work with the other existing schools in the building. So we do have a co-location policy now. We have a team that goes out to the schools that makes a determination—an independent committee making the decision."
Not addressing the rent issue though, Farina noted that new buildings are being built all over the city, saying, "My feeling is we have a lot more people moving into the city so we have enough customers for all our schools."
How about the very well funded charter schools getting their own buildings?
"Some of the charter schools do own their building, but land is very expensive in New York City," said Farina.
The AmNews asked what would she say to public school parents who say a charter school is not paying rent yet is taking up space and resources in their child's school while the charter school students have laptops, great trips and new books.
Farina responded, "It can't be answered in a sound bite because every charter is different. Some do their own fundraising on the side for materials, but in terms of the per capita, they get the same per capita as public school children. I am trying to judge them individually, as I do pubic schools.
"I don't want to see parents and children fighting each other in one building. We've been really focusing on that a lot this year, setting this committee so there is a building meeting so that everyone talks to each other and the kids are interfacing."
Asked about the no-fun policy, stressing, pressurized standardized testing, Farina replied, "That has been a little exaggerated at this point. We did away with the biggest pressure point—and that was promotional policy, which is now more left to the hands of the principals and teachers because research shows that holding a child back doesn't improve … if anything it hurts their self-esteem. But we need to ensure that they are academically rigorous.
"I believe in the Common Core, but the teachers did not have the training to teach it. With the 80 minutes on Mondays and all the teaching guides we have put out on how to teach the Common Core, it has become easier for the teachers to teach the Common Core. Teaching will never be easy. It's not that type of profession. We spent a lot of time this summer—we had between 4,000 to 6,000 teachers in summer school learning new things. Part of it is, if the teacher brings the joy, that brings the joy. If the teachers aren't happy, the students aren't happy.'