Labor Day always means different things to different people
9/7/2015, midnight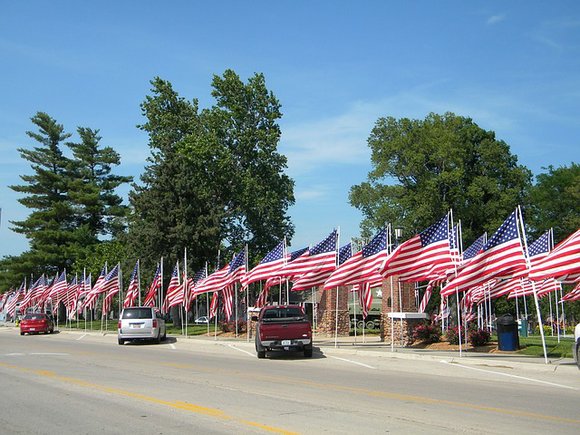 "Work is for working men."--Henry Daniell, "The Suspect" (1944)
Once again, as August gives way to September, millions of Americans prepare to celebrate Labor Day--one of this country's most unique holidays. Despite its name, it's a day on which most people don't work but spend their time at wonderful, fun-filled outdoor gatherings of family and friends.
Ah, Labor Day, how do I love thee? A few reasons include the onset of pleasant fall weather that arrives in September and continues through October; the start of professional football; picnics full of fantastic food; and political speeches that jolt us back to reality, especially every four years when we choose a president.
To be fair and balanced, an annoying aspect of Labor Day in America is the overkill of radio, television and newspaper advertising touting sales at department stores, discount stores, auto dealers and supermarkets. Ugh! Enough already! However, the positives of this last hallowed holiday of a fleeting summer sun--its golden rays warming and caressing hard-working citizens--far outweigh the negatives. All in all, it's a splendid day to enjoy our lives, and it's extra special to the millions who, indeed, did build their own small businesses and provide jobs for others.
As a callow youth, I looked upon Labor Day with some trepidation, since it meant going back to school after a long, enjoyable and eventful summer vacation. Years later, my four children felt the same, as my wife, understandably, heaved sighs of relief.
But that was the old days and they are no more. These are the new days, which began on Sept. 11, 2001, when murdering terrorists obliterated the World Trade Center and changed the world forever. It's difficult to think of anything else as that date approaches.
For the best explanation of events leading to that fateful September day, I strongly recommend the stunning ABC-TV docu-drama "The Path to 9/11," which ran on successive nights in 2006. It starred Harvey Keitel (WTC head of security John O'Neill); Michael Benyaer (Khalid Sheik Mohammed); Barclay Hope (TV reporter John Miller); Penny Johnson (Condoleezza Rice); and a stellar supporting cast. It is not to be missed.
Getting back to Labor Day, its true splendor really has to do with a state of mind that prompts thoughts of things our labors have made possible. Simple things like a rowboat on a river, a bandstand in a park and a muted, melodic guitar. Think about it.
Such images lived in the imagination of playwright William Inge in the haunting holiday opus "Picnic." His Labor Day vision saw William Holden and Kim Novak gliding across a moonlit dance floor to the strains of "Moonglow" in this memorable 1955 movie. Another film that is not to be missed.
Pure Kansas corn? Perhaps. But couldn't that, too, be one of the fruits of our labor? There was a time when such things were commonplace. The old days, again. These are the new days and our thoughts are far different, but are they better, more meaningful?