Labor Day always means different things to different people
9/7/2015, midnight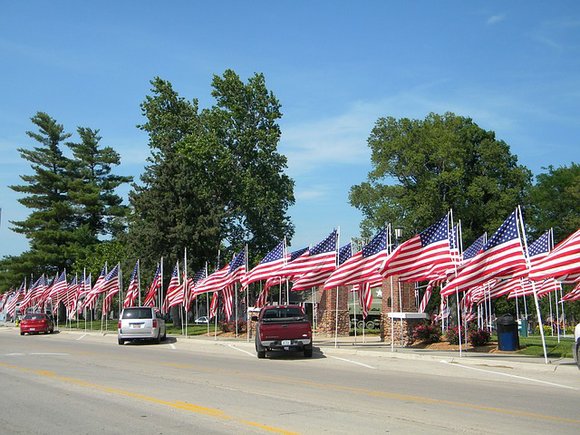 Traditionally, Labor Day is rife with politics. This year, perhaps, it is even more so. In just over two months, Americans will either elect a new president, Mitt Romney, and his fresh-faced running mate, U.S. Rep. Paul Ryan, or re-elect the current president, Barack Hussein Obama, and his bumbling, foot-in-mouth vice president, Joe Biden.
As the days dwindle down to a precious few, jobs are the main thing on most of our minds. Millions remain unemployed or underemployed--out of work and out of luck. For countless family members, relatives and friends among us, it's hard to concern themselves with anything else. Yet, many lucky enough to have jobs seem most happy about getting a day off and a three-day weekend. Think about that this Labor Day.
But this isn't about the politics of Labor Day. With hot, humid August ending, this is about the special day itself. This year it's Monday, Sept. 3--the symbolic end of summer.
Labor Day first was observed in Boston on Sept. 5, 1882, and proclaimed a federal holiday in 1894. In its early decades, the day celebrated the value of work and was cherished by big organized labor in general and grassroots labor unions in particular.
These new days, in the current, horrendous economy, Labor Day may mean fewer picnics and more holiday sales. Fewer family gatherings and more sports on TV. Less substance and more fluff. Less good stuff and more bad stuff. Think about it.
The new days also mean reading fewer books, especially for today's young people, who don't read newspapers and spend their time texting and tweeting, their eyes glued to the computer screen and ears glued to cell phones. New means fewer thoughts of the value of work and more attention to the concept of play. Think about that, too.
Finally, holidays such as Labor Day mean different things to different people. I recall the halcyon days of my youth in Milwaukee, a city renowned for many picnic-friendly, leafy green parks--several nestled along the picturesque shores of Lake Michigan.
How well I remember the fun and games of festive church picnics with a wide variety of people I normally only saw dressed up on Sundays. While sampling the wide variety of mouth-watering delicacies, I also played around and made new friends. In my case, this meant trying to smooch with some of the pretty girls I'd only seen from a distance.
Yes, I have many happy Labor Day memories. Those were the days, my friends, we thought they'd never end. But end they did. And that's the name of that tune.