Blondell Cummings: A remembrance and food for thought
ZITA ALLEN and CHARMAINE WARREN | 9/10/2015, 4:13 p.m.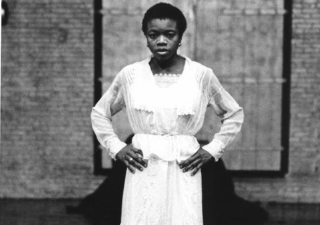 Jawole Willa Jo Zollar, whose company, Urban Bush Womem mounted "Chicken Soup" in 2006, called her "an observer of life in its most exquisite details made visible through disciplined movement." Garth Fagan, head of Garth Fagan Dance and Tony Award-winning choreographer of the hit Broadway musical "The Lion King ," said, "Her work was real with a hint of the contemporary and the traditional. It made for a tasty stew."
Choreographer Ralph Lemon, who, like Cummings, danced with Ishmael Houston Jones' "Parallels" in 1982, said, "What a beauty she was … a beauty centuries old, now a legend." Saddened by the loss, Brooklyn Academy of Music's Executive Director Joe Mellillo fondly recalled working with her in 1983 on the very first Next Wave Festival."
Jedidiah Wheeler, executive director at Peak Performances added, "I will miss her presence and joyful sense of discovery." Speaking for a young generation of choreographers and dancers, a deeply saddened Camille A. Brown said, "Her contributions to the dance world are astounding—worthy of every honor and acknowledgement. Her richly crafted work told stories of identity and demonstrated great bravery. I am encouraged because of the path she paved for us all. She always encouraged me and lifted me up. She was always there, and I will never forget her face. "Rest in power, Blondell!" Jill Williams, of the Clark Center Remembered Committee, said. "The world will be less bright now that Blondell has left us."
Just as the warmth of her family and friends surrounded her in the end, the brilliance of her legacy and the love of a universal dance community will keep her memory alive. Details for a tribute to this amazing woman, which is being planned for October, will be announced in the near future.