Through the eyes of Tommy Harris: A 9/11 reflection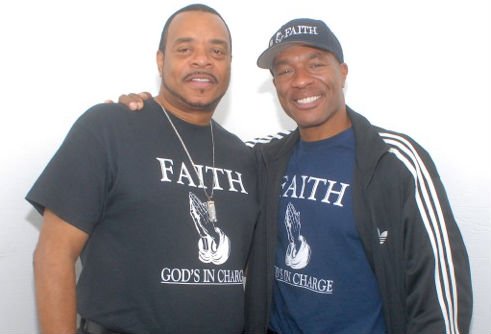 Sept. 11 always tugs on Tommy Harris Jr.'s heart.
The Harlem-born, retired ironworker was at ground zero just one day after two airplanes hit the World Trade Center towers in what is known as the most horrific terrorist attack in American history. Harris documented the experience through photographs in his self-published book, "Through the Eyes of the Ironworkers." The book focuses on the work ironworkers did in the months after 9/11, from rescue, recovery and, eventually, cleanup.
"The first words that came out of my mouth were 'Oh my God,'" Harris said, recalling his initial reaction on the day he arrived at the site where, just 24 hours earlier, thousands of people had lost their lives. "The destruction and the rubble. Just looking at it, you couldn't believe there were two building sitting on the ground. The place was in chaos."
Harris was an ironworker for 30 years with the Local 40 union. He got into the trade after seeing his father make a successful career of ironworking. Harris helped build several major structures in Upper Manhattan, including the MaCombs Dam Bridge, Thurgood Marshall High School and the Magic Johnson Theater.
Giving back to his Harlem community, Harris has worked with youth groups in his neighborhood. He organized the Youth Block Association on Edgecombe Avenue from 150th to 155th streets. He received an accreditation from the 30th Precinct, where he organized the Mobile Tenant Patrol to keep the neighborhood safe. Harris was also the head coach for the Southern Heights Basketball Program at P.S. 128 in Harlem.
When he is not donating his "Faith—God's in Charge" T-shirts to schools or replacing broken rims on basketball courts, this member of Harlem's Abyssinian Baptist Church is promising to buy instruments for the entire music class in the church's school.
In 2001, he decided to work at ground zero with several other crew members from Local 40. He worked on one of several seven-man crews to clean up the steel left after the attack. The cleanup included recovering human remains.
"The first thing we tried to do was find people who were alive," Harris said. "We were just trying to find somebody alive, but we didn't. I saw body parts and dead bodies. We found a dead firefighter who was the son of a fire chief. You could smell death in the air."
Harris also recalls the emotional toll working three months at ground zero took on him.
"It was hard," he said. "I was an emotional wreck, and I cried every day. Sometimes I just had to stop was I was doing, take time out and cry."
Harris started taking pictures of everything he saw. His pictorial book is filled with horrific, yet powerful images from the days, weeks and months after the 9/11 attacks. The collapsed buildings, smoking structures and ironworkers teaming together in brotherhood are also some of the things in the book of several 18-hour days.
The book includes stories told by fellow ironworkers who worked alongside Harris.
"I wanted to do a book because the world needed to see what we were looking at," he said. "People needed to know what we saw because this is not normal."
The book continues to receive high acclaim. Harris received a documentary medal of honor, a letter from President Barack Obama, a medal from FDNY Commissioner Sal Cassano and a personalized fireman's helmet from the Fort Myers Fire Department.
Harris published the book in 2008, and it can be purchased on Amazon.com and from Barnes and Noble Booksellers. More information on Harris and his book can be found on ironworkers911.com.