Owner of Fabulous Freddy's speaks on Black business
By TRUDY TOMLINSON | 9/17/2015, 11:21 a.m.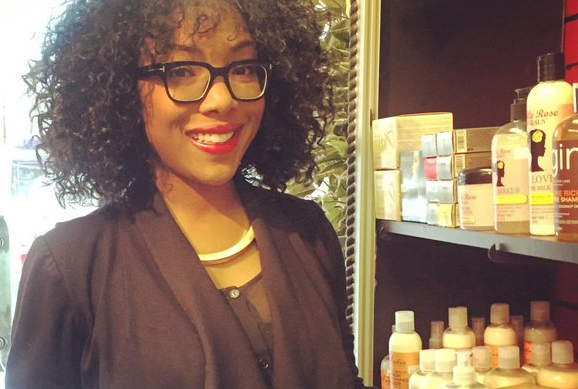 Opening a business in a industry that is predominately run by another race can be a risky move for some, but Janice Fredericks, 29, believed in herself and her dreams.
Opened in 2010, Fabulous Freddy's is a beauty supply store located in East Elmhurst, Queens. Fredericks was determined to provide exceptional customer service to women, especially women of color, something she believe is missing in the beauty supply industry to date.
"I didn't feel there was a place that women of color could go get their beauty supplies and get exceptional service," stated Fredericks. "To be able to service our women and for women to finally have a place where they can feel confident spending their money is something I am really passionate about and something I strive to provide.
"I feel like women of color spend the most in this industry and so we deserve a little bit more. When you go into Gucci or Prada, you get a champagne experience, and when you go into the average beauty supply store, it is not a champagne experience. We are spending a lot of money so we deserve that."
Fredericks attended St. John's University for finance and worked as a bank examiner for a year. "As I went to pursue a master's degree in finance, I diverted my attention into entrepreneurship," stated Fredericks. "I started researching that, and that is when I decided on the idea of opening a beauty supply store, which was something I was always interested in."
African-Americans purchase more beauty products than any other ethnic group, yet we only represent 1 percent of the beauty supply industry. Not given a fair chance by distributors when Fabulous Freddy's doors first opened, Fredericks had to overcome a lot of obstacles in an industry that is heavily dominated by the Asian community.
"I had to buy products from another Black store owner for a long time in order for me to be able to open accounts and get products," stated Fredericks. "I was not afforded that opportunity in the beginning stages. I want people to understand that the Black-owned stores are not getting the same prices as the Asians would, and because of that we have to charge higher prices. That's the dark side of the industry. We just don't get a fair head start like everyone else would."
Fabulous Freddy's has been at its current location for five years. Fredericks is planning to expand to Brooklyn before the year ends, and raised $12,000 through a crowdfunding website with the help and support of the community.
"My goal is really to try and have this business all over," stated Fredericks. "I really think this is a great business. It is a place where women can find fellowship and have that conversation that is missing in the stores that we have now. I want to be able to service the demographic everywhere. That is the bigger picture."
Along with being passionate about women, Fredericks also feels strongly about Blacks supporting Black-owned businesses.