Yvonne Pointer: A passionate woman with a purpose
By TRUDY TOMLINSON | 9/17/2015, 12:51 p.m.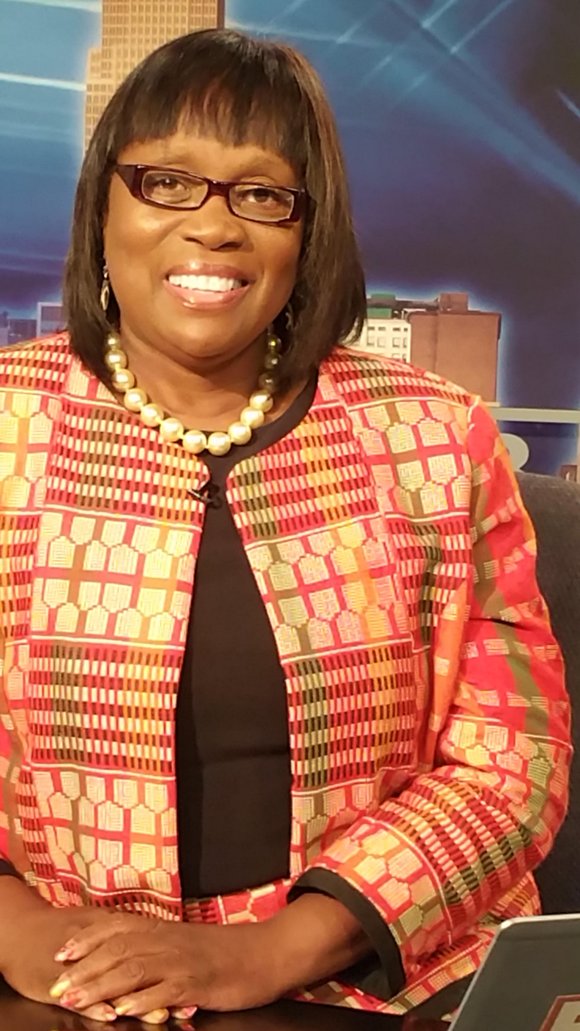 Cleveland-based anti-violence activist, author, motivational speaker and philanthropist Yvonne Pointer took an amazing step by opening a school in Ghana, Africa, in honor of her daughter. Gloria Pointer was beaten, raped and murdered on her way to school in Cleveland in 1984. Her killer, Hernandez Warren, was found 29 years later after DNA evidence linked him to the crime. In 2014, he was sentenced to life in prison.
"I always knew the day was coming when Gloria's killer would be found and prosecuted. I felt some type of relief, like 'mission accomplished,'" said Pointer.
Since her daughter's death, Pointer has worked tirelessly toward safer communities, in and out of Cleveland. "No human being should ever have to endure such pain," stated Pointer. "It was important that I could do something to stop the violence. There are so many people dealing with what I went through, but not many say, 'What can we do about it?' They blame everyone else; the police, the president. It comes down to the fact that we have to take ownership of our recovery. For something you don't like, you change it."
The Gloria Pointer Memorial School opened in August 2015. In 2003, a young man in Africa found a piece of paper with the story about the rape and murder of Gloria Pointer. "How did that paper get there if not by the work of God? Africa is not the cleanest place so for that young man, Anthony, to find that paper can only be the Lord's doing."
Twelve years later, Pointer was there to dedicate the school in her daughter's name. The school can educate up to 50 students.
"When I went there, I just cried, because while I'm feeling sorry for my daughter, kids in Africa have far less than what our worst-off children have here in America," said Pointer. "Of course, we started by sending food and educational supplies, and they are real big on education. They gave me the land and I told them I would build a school. To actually walk through the door and turn the key, it's almost like a vision that has come to pass right in front of our faces."
Pointer has been awarded over the years for her many accomplishments. She hopes to provoke change by showing people that one person can make a difference. "You don't have to be rich to do something," said Pointer. "Use the gift of life that the creator has given you to do something.
"I remember one time I was in Essence magazine. I got a call from the writer saying there was a lady trying to reach me. This lady's son had gotten murdered, and she had made up her mind that day she could not deal with this and was going to go home and commit suicide. While at work, one of her coworkers were looking at a magazine and I came to find out it was Essence. Her coworker said, 'Oh you might enjoy this magazine,' and tossed it across the desk to her. When it landed, it fell open to my article. She read it and that's why she called Essence and she needed to speak to me. You never know where your writing will end up and how it may help someone else."