Freedom fighter Safiya Bukhari and a voice for political prisoners
Herb Boyd | 9/18/2015, 1:12 p.m.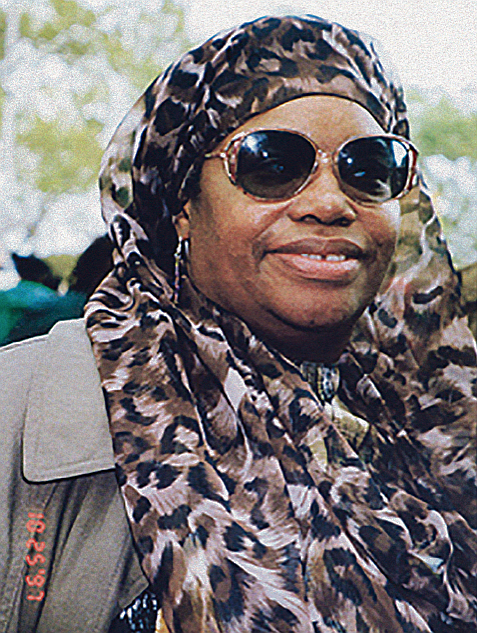 Two things recently brought back memories of Safiya Bukhari: the release of Stanley Nelson's film on the Black Panther Party and the various commemorations surrounding the uprising in Attica prison in 1971.
Given her political commitment to the legacy of the Panthers and relentless dedication to the welfare of political prisoners, she would have undoubtedly been in attendance at these events.
Much of what we obtain from her eventful life is gleaned from her writings, particularly a "coming of age" chapter included in "The War Before: The True Life of Safiya Bukhari" (Feminist Press, 2010), edited by Laura Whitehorn. Born Bernice Jones in the Bronx in 1950, she wrote, "I am one of a family of 10 children. My parents were strict and religious, but proud and independent."
Whitehorn's introduction to the book fills in some of the details of Bukhari's early years. "In 1968, she was attending Brooklyn's New York City Community College as a premed student," she wrote. Education was the magic elixir in Bukhari's family, the portal through which they could escape the poverty and oppression of being Black in America.
One day, Bukhari and her friends were traveling through Harlem when they encountered members of the Black Panther Party. They were asked if they wanted to volunteer for the Panther's Free Breakfast for Children Program. Bukhari liked what she saw and continued to return as a volunteer, though not yet a member of the Party.
Her membership began when she intervened to help a Panther selling the Party's paper after he was harassed by the police. "It wasn't the Panthers that made me join the Black Panther Party," she often said. "It was the police."
For her intervention, Bukhari was arrested, and a year later, in 1969, she was fully involved and working on projects from the Party's Harlem office. "By the summer of 1970," Bukhari related, "I was a full-time Party member and my daughter [Wonda] was staying with my mother. I was teaching some of the political education classes at the Party office and had established a liberation school in my section of the community."
But the heat was on from various factions of the nation's law enforcement agencies, none more insidious than the FBI's COINTELPRO operation that, by 1971, had succeeded in driving a wedge in the Party, leaving it split with rival factions on the East and West coasts. Bukhari became communications director of the East Coast organization, editing its newspaper, Right On! "She also issued statements received from the clandestine Black Liberation Army, which was aligned with the East Coast Panthers," Whitehorn added.
Many of the liberation fighters were forced to wage their struggle underground, though Bukhari, by now a Muslim, chose to stay above ground, where she could work to assist the BLA. In 1975, she and members of a militant collective were in Virginia to practice on a shooting range. After that, they planned to travel to Mississippi. Bukhari, in preparation for the trip, went to a grocery store for cold cuts to make sandwiches, thereby avoiding having to stop at restaurants.