Freedom fighter Safiya Bukhari and a voice for political prisoners
Herb Boyd | 9/18/2015, 1:12 p.m.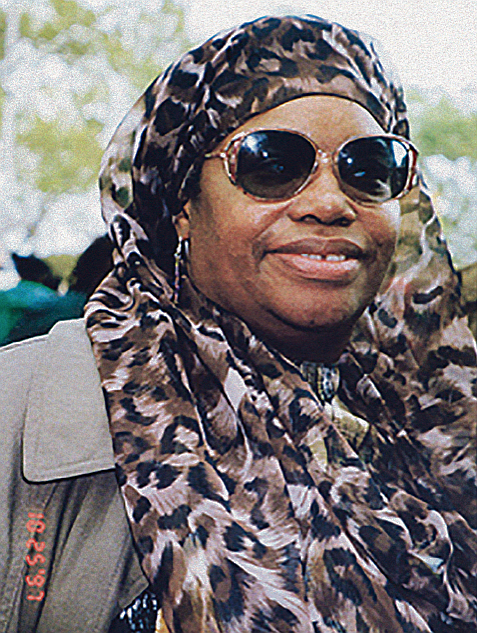 She was in the store shopping when two of her comrades entered the store and what next happened was clouded in gunfire that led to a death and a wounding of her two comrades by the storeowners. Bukhari was arrested and soon the FBI was on the scene.
"My bail was set at $1 million for each of the five counts against me," she wrote. Her trial lasted one day and she was sentenced to 40 years for armed robbery.
"Long before her arrest," Whitehorn explained, "Safiya had developed massive fibroid tumors. In prison, her condition worsening, she received frighteningly little medical care. In late 1976, Safiya escaped." Two months later she was recaptured and returned to the prison in Goochland, Va. By then her condition was so severe that she had to have a hysterectomy.
In 1983, after eight years and eight months in prison—the last four in which she deliberately tamped down her political voice so not to alienate "the Left"—she was granted parole and released. She rejoined her mother and daughter and secured employment in the Bronx office of the Legal Aid Society.
Between 1984 and 1998, Whitehorn recalled, Bukhari was unstinting in her involvement in the plight of political prisoners. She visited prisoners, "wrote to them, and always accepted their collect phone calls. She communicated their needs and ideas to the outside world, and she wrote and spoke on their behalf."
Through these efforts, eventually, with the help of other activists, including the late Herman Ferguson and the still incarcerated Jalil Muntaqim, she created the Jericho Movement. "The name Jericho was used to conjure up the image of massive resistance that would succeed in bringing down the walls of prisoners, freeing the more than 100 political prisoners behind bars at that time," Whitehorn observed.
Her work on behalf of political prisoners was wide-ranging, through forums, pamphlets, books, lectures and even a weekly radio show she conducted on WBAI with Sally O'Brien. Associated with this endeavor was her role in establishing the Free Mumia Abu-Jamal Coalition.
"In the early years of this century, Safiya's health deteriorated," Whitehorn wrote. "Not many of us knew how badly she suffered from a variety of ailments connected with hypertension. A week after the death of her mother in 2003, Safiya died of pulmonary embolism to the lungs. Her death at the age of 53 was mourned by leftists and progressives across the globe."
The power of Bukhari's legacy resonates from "The War Before," and testimonies by Bukhari's daughter, Wonda Jones, Angela Davis and Mumia Abu-Jamal bracket Whitehorn's superb editing of the essays, articles and speeches by Bukhari.
At the close of one of the many documents included in the book, Bukhari stated, "The issue of political prisoners is part of that movement that we are building, and in building that movement we must understand that this is not a separate issue. It is an integral part of that movement. It can't be put in front of the movement and it can't be an afterthought. It must be woven into the very fiber."
Woven into the fiber in the same way, Bukhari was an inextricable part of that tapestry for total liberation of the world's political prisoners.