Latest on 'the Greatest' by Ishmael Reed
9/18/2015, 1:11 p.m.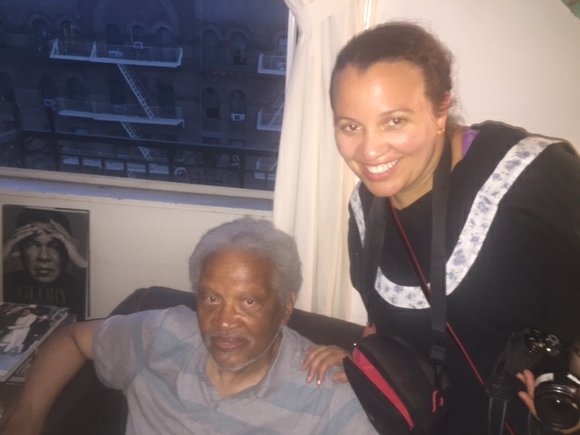 Reed's revelations are astonishing and a few of them from his informants beg for confirmation, for example, that Betty Shabazz was separated from Malcolm, which seems incredible because she and her children were at the Audubon Ballroom when he was assassinated.
There are other moments when informants could have been challenged and pushed to elaborate on a response, but that would have made the book even more expansive. Overall, Reed has done a splendid job of rounding up the voices who help to humanize a man who deemed himself "the Greatest," and who, for many of his fans, was a "Black Adonis," impervious to insult and ridicule.
We can certainly question some of the people he chose to interview, which in many respects are like a poll with a margin of error. But the author has the last word on what his informants have to say and what comments are included or edited out. After winnowing answers from such notables as Quincy Troupe, Stanley Crouch, Jill Nelson, Marvin X, Hugh Masekela and Emanuel Steward, what's his final word on Ali?
"How do icons like JFK and Muhammad Ali maintain their saintly status by overcoming flaws that would ruin an ordinary person?" Reed asked. "Like those lofty ones, King David, for example, an adulterer and murderer? They get a pass and are mythologized."
There's no mythologizing by Reed, nor sniping, just his way of stepping aside to let others reflect on a giant of our culture in an almost complete fashion.