Mary Lou Williams film, Bartz at Dizzy's, Coltrane's birthday
9/18/2015, 3:09 p.m.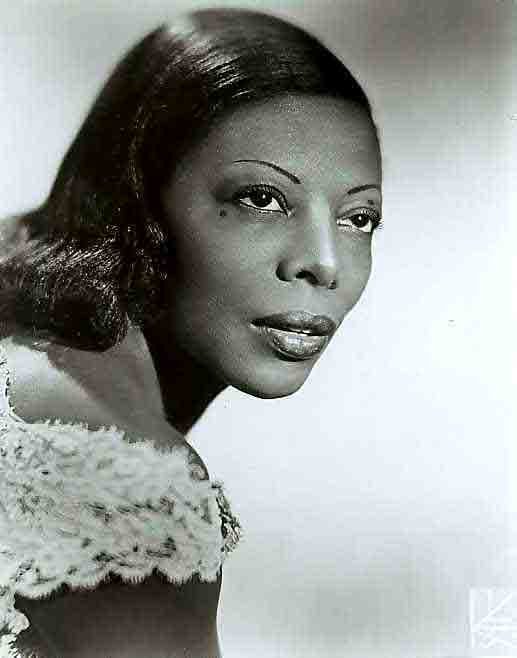 The independent filmmaker Carol Bash began her early career working at CBS's "60 Minutes" (receptionist and production assistant). Before long, she realized her interest wasn't in television. She wanted to tell more in-depth historical stories about African-Americans.
On Sept. 22, at 7:30 p.m., her gem documentary, "Mary Lou Williams: The Lady Who Swings the Band," that was 10 years in the making, will premiere in New York City at the Harlem Stage Gatehouse (150 Convent Ave. at 135th Street).
Aside from the film and lecture, the well-respected pianist who travels from avant-garde to traditional jazz will also perform. For ticket information, visit the harlemstage.org.
"My persistence for this project really paid off," noted Bash in an interview with cable TV host Jewel Kinch-Thomas. "I discovered Williams through her music at my in-laws' house, and after reading the book 'Morning Glory' on her life, I was influenced to do this documentary. I related to her story and struggles."
Williams had two strikes against her—she was Black and female. But neither stopped her from becoming the most influential female jazz musician, arranger and composer to ever hit the scene.
Born in 1910, Williams greatly influenced Thelonious Monk, Miles Davis, Tadd Dameron, Dizzy Gillespie and Randy Weston. Monk even had a key to Williams' apartment and visited after his gigs, practicing until the early afternoon.
Williams earned a reputation writing and arranging for such bandleaders as Duke Ellington, Earl Hines, Tommy Dorsey and Benny Goodman. She wrote the "Camel Hop" for Goodman's radio show, which was sponsored by Camel Cigarettes. As a member of Andy Kirk's big band, at age 19, she also wrote and arranged.
In 1945, Williams composed the bebop hit "In the Land of Oo-Bla-Dee" for Gillespie, which was later recorded by the saxophonist Allen Eager.
Throughout the 1960s, many of her compositions included sacred music in the form of hymns and masses. One of the masses, "Music for Peace," was choreographed and performed by the Alvin Ailey Dance Theater as "Mary Lou's Mass." In 1957, she performed with Dizzy's band at the Newport Jazz Festival. She had a two-piano performance with avant-garde pianist Cecil Taylor at Carnegie Hall in 1977, and later that year, she accepted an appointment at Duke University as artist-in-residence (from 1977 to 1981). Williams died May 28, 1981.
In 1983, Duke University established the Mary Lou Williams Center for Black Culture.
On Sept. 23 and 24, Gary Bartz, the alto and soprano saxophonist who has consistently explored the Black music Diaspora from traditional jazz to funk and the roots of Africa, will share his repertoire at Dizzy's Club Coca-Cola Generations in Jazz Festival (60th Street at Broadway) for two shows at 7:30 p.m. and 9:30 p.m.
These evenings, billed as "Bartz at 75," are a few days shy of the composer's 75th birthday on Sept. 26. If you compare the photos from his 1969 live recording of "Home! NTU Troop" and his current CD "Coltrane Rules: Tao of a Music Warrior," you will notice his large afro remains, but now it is white.