The five best ways to experience Havana
By Patrick Oppmann, CNN | 9/25/2015, 2:50 p.m.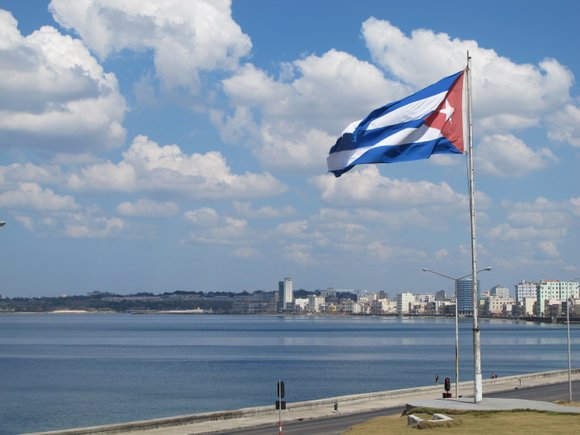 (CNN) -- With the relaxation on U.S. travel restrictions to Cuba, many Americans are trying to figure out how to go to the island and what to do once they get there.
After being off-limits to visitors from the United States for over 50 years, the island is now awash in Americans.
In Havana, a drab restaurant and nightlife scene is slowly coming alive again as Cuba gets ready for its moment.
Here are five ways to get to know the city:
1. Sitting and sipping
Havana's Malecón seawall is the heart of the city and a great place for a first taste of Cuba.
People exercise, make out or just gaze at the beautiful blue sea for hours along this 5-mile-long wall.
Little kids love to jump from the wall into the bay during the day and young people toting bottles of rum set up camp at night.
The stretch of the Malecón in front of the Hotel Nacional is very popular right now since recently the government set up WiFi routers in that area, a first for Cuba.
2. Moving to the music
Ask Habaneros about the best place to dance and you'll start an argument.
Some people like their venues big and loud. Others prefer places better known for the people-watching than the music.
When I go out to dance, I like the Bertolt Brecht (Calle 13 Esquina I, Vedado, +53 7 832 9359).
It's a small club filled with people who want to have a good time and hear Cuba's best music. Everyone is very very chill.
Another great spot for music and dance is Sábado de la Rumba (Calle 4 e/ Calzada y 5ta, Vedado). It's a great neighborhood block party with live music, cold beer and lots of dancing that takes place every Saturday afternoon.
Dancing rumba in Cuba means not holding anything back, and often the people with the best moves are senior citizens.
La Flauta Magica (Calzada 101 between L and M, Vedado, +53 7 832 3195) is a fairly new club with a South Beach vibe and great view of the ocean that features some of Cuba's best musical acts.
Unlike many other clubs, the music starts early (at least for Cuba) around 10 p.m.
The Flauta overlooks the newly reopened U.S. Embassy in Havana, so CNN rented the whole club on the day of the reopening ceremony to get the key shot of the U.S. flag going up over Havana for the first time in 54 years.
3. Local flavors
Cuban slang for "privately owned restaurant," paladars are the place to eat in Cuba. Often you are eating in people's homes, although paladars are becoming quite sophisticated.
The food at paladars is more inventive and uses fresher ingredients than what you get at a government restaurant.
Increasingly you will see freshly caught tuna, octopus and even organically grown vegetables on the menu.
Here are a few to try:
O'Reilly 304 (O'Reilly No. 304, +53 5 264 4725) in Old Havana breaks out from the usual routine of Cuban food, offering excellent ceviche, seared tuna tataki and tacos.