The five best ways to experience Havana
By Patrick Oppmann, CNN | 9/25/2015, 2:50 p.m.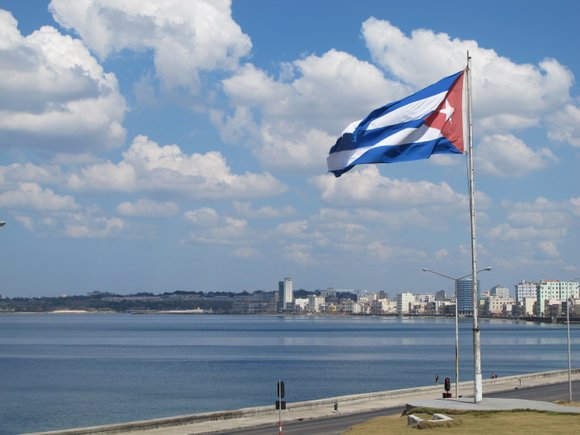 Otramanera (Calle 35 e/ 20 y 41, Playa. +53 7 203 8315) is modern and serene Spanish-inspired restaurant that stands out for its innovative preparations and excellent service.
The salmorejo soup, salads and pork meloso are among the many stand -outs. It is a refuge from Havana's chaos.
Also not to be missed is La Guarida (Concordia No.418 /Gervasio y Escobar, Centro Habana, +53 7 866 9047). On the top floor of a crumbling former mansion in Centro Habana, La Guarida recently expanded, adding a cigar bar and an ocean view terrace. You'll need reservations.
During filming of the upcoming episode of "Anthony Bourdain Parts Unknown" in Cuba, I took Bourdain and crew for a dinner at La Guarida that included lots of wine, rum and good food. Standouts included the suckling pig and smoked marlin tacos.
4. The feeling of home
I recommend renting an apartment or house from Cubans. Not only will your money go to help the island's growing class of small entrepreneurs, you will experience true Cuban hospitality.
There are a lot of options available now on rental site Airbnb.
A few rentals of note:
Casa Blanca (+53 5 294 5397) is a beautiful house by the Cabaña fortress. It has two bedrooms and a large shaded patio with a pool.
Casa Vitrales (+53 7 866 2607) feels more like a boutique hotel than a casa particular. It is well located in the Loma del Angel part of Old Havana and offers a fantastic roof-top terrace to take in the city. The casa's nine rooms have all been recently restored.
Habana Vista (+53 5 388 7866) is a well-located Vedado high rise apartment with beautiful views and a rooftop pool.
5. Goods and handicrafts
Clandestina (Calle Villegas 403, e/ Muralla y Teniente Rey, Old Havana) sells T-shirts designed by Cuban graphic artists featuring funny, often irreverent messages. Their "Actually I am in Havana" shirt speaks to the explosion of travel to the city.
Piscolabis (San Ignacio #75, Callejón del Chorro y O' Reilly, Old Havana) is a café and boutique for Cuban-made goods.