Popular revolutionary Will Reese passes
Herb Boyd | 4/7/2016, 5:26 p.m.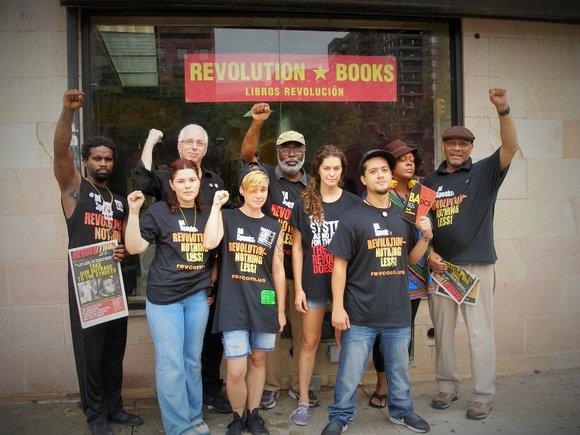 Many people gladly accepted copies of Revolution, the newspaper of the Revolutionary Community Party, from Will Reese. Over the years, he could be found at any major event in Harlem and elsewhere, distributing the paper, discussing its content and promoting his political outlook.
Reese recently joined the ancestors of undisclosed causes, and we are still awaiting more vital statistics, although they are unnecessary in understanding the measure of his commitment to social justice. He was a warm, gentle person who didn't browbeat you with his ideology. A paragraph from his obituary in the Revolution sums up these impressions:
"Will was also a masterful agitator who mercilessly hounded and ridiculed the enemy—right to their faces! When he was in Atlanta, this earned him a bitter nickname from the pigs, who called him 'the Mouth of the South.' It was a common sight on the streets of Atlanta to see dozens of people gathered around Will, listening intently as he called out the crimes of this system."
The obituary continued, "But Will was also listening intently. He didn't talk 'at' people—he was always very aware of his audience, watching for signs, in their eyes, a smile, body language, from which he could get a sense of what they were thinking and going through, and he would call out to people, even if they were just walking by—'Come on, sister, you know what I'm saying is true. What do you think about this?'—and he would draw people in, forging an instant community of people resisting oppression, wrangling with why things are the way they are and how they could be different."
That image is consistent with the memories of many who came into contact with Reese. His camaraderie did not minimize his fierce determination to end the crimes of capitalism. This stalwart stand against the forces of oppression was a trait deeply admired by his comrades and friends, both in and out of the party.
"He came of age in Virginia and was a good enough football player, a running back, to earn a scholarship to college," said Andy Zee, one of his comrades in the RCP. "We could always count on him to be there when we most needed him."
Reese will be sorely missed in the movement, and perhaps nowhere as much as in Harlem, where he led the Revolution Club.
In April a memorial is planned, and we will keep you informed of that date. Meanwhile, drop by Revolution Books at 437 Malcolm X Blvd. at 132nd Street and leave a few words of appreciation for this freedom fighter.