Sister Student Minister Ava Muhammad speaks to the people
Dakari Patterson | 4/7/2016, 6:19 p.m.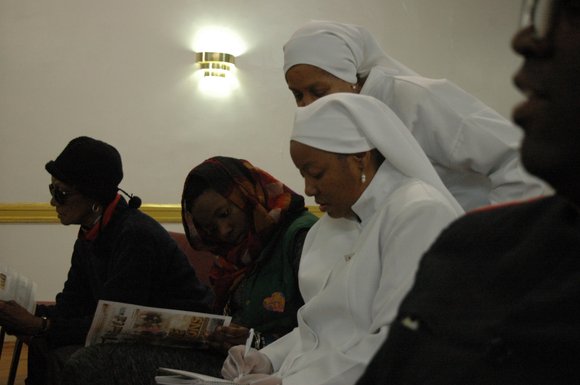 The National Spokesperson for Nation of Islam's Minister Louis Farrakhan addressed the people by webcast screened at Mosque Number 7.
NOI Sisters of Muhammad's Mosque#7 in Harlem NY showed a strong representation of modesty, engaged in reading and networking and prepared food to serve the following community.