Welcome to Nashville, the 'Athens of the South'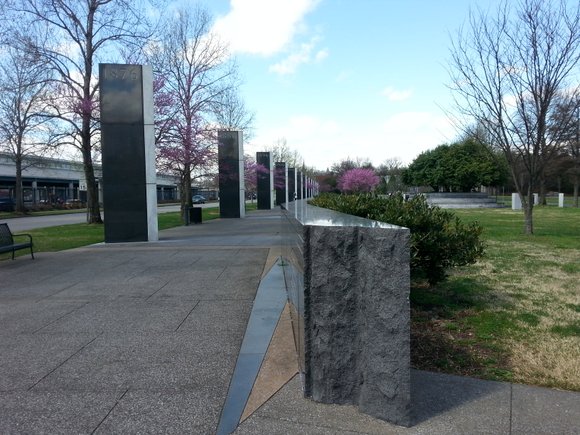 Although the history of a city is typically defined as a chronological record of significant events that explains how it came to be, the intricacies in between that timeline run deeper, encompassing geography, culture, education, music, art, industry, politics, cuisine and so much more.
And in Nashville, Tenn., all of these attributes are intertwined into a vibrant, colorful, multifaceted landscape that has earned it nods from numerous travel and other publications as a top tourist destination.
A ROSE BY ANY OTHER NAME…
Like many cities, Nashville, approximately a three-hour drive from both Memphis, Tenn., and Louisville, Ky., a four-hour drive from Atlanta, a four-and-a-half-hour drive from Indianapolis and a five-hour drive from St. Louis, has earned many monikers over the years.
The first was "the Athens of the South," a nod given to it within a few decades after its founding as Fort Nashborough in 1779 for its vast number of educational institutions, which earned it a reputation as a sort of uppercrust, sister city to Athens, Greece, exuding sophistication, wealth and culture at every turn.
Today, as the capital of Tennessee, it is equally known as Music City, a nickname that most people believe is because it is also the country music capital of the world. And although true, historical accounts also show that in the 1800s, Queen Elizabeth, who was being entertained by the now world-renowned, African-American Fisk Jubilee Singers from the city's Fisk University, remarked that the group was so good they must have come from, yes, "Music City."
Well, the name has stuck and is an apt representation of this southern gem, whose music roots infuse every area of the landscape here.
ABOUT TOWN
One of the best ways to explore and learn about the history of Nashville is to embark on the Music City Trolley Hop-On, Hop-Off Tour. The one-hour tour will not only help you get the lay of the land but also give you insights into the many sites and attractions along the way. And because the tour pass is good for two days, you have plenty of time to take in as little or as much as you want, at your own pace.
The 17 stops along the way include the historic Riverfront Train Station, Bridgestone Arena Visitors Center, Music Row, the Johnny Cash Museum, the Country Music Hall of Famer and Museum, 5th Avenue of the Arts, Ryman Auditorium, Bicentennial Capitol Mall State Park, the Gulch District and the Nashville Farmers Market.
I highly recommend purchasing a Music City Total Access Attraction Pass, a great value at only $75, which gives you not only a discount on the Trolley Tour but also free entrance to any four attractions of your choosing (there are 22 from which to choose), plus free admittance to the Parthenon and the Tennessee Sports Hall of Fame.
To fully grasp the depth of the music history in Nashville, country music and all genres of music, be sure to visit the Country Music Hall of Fame and Museum. This flagship Nashville attraction is an absolutely amazing collection of exhibits of the influential performers, songwriters and sound technicians who made music history. The exhibits include social history, photographs, artifacts, radio and television clips, sound recordings and a great deal more that not only made Nashville music what it is today but also had profound influences across the country and around the world. A handful of special exhibits delve further into the lives, music and other aspects of music personalities.